"A quick look inside the retail box of the new Nexus 5X"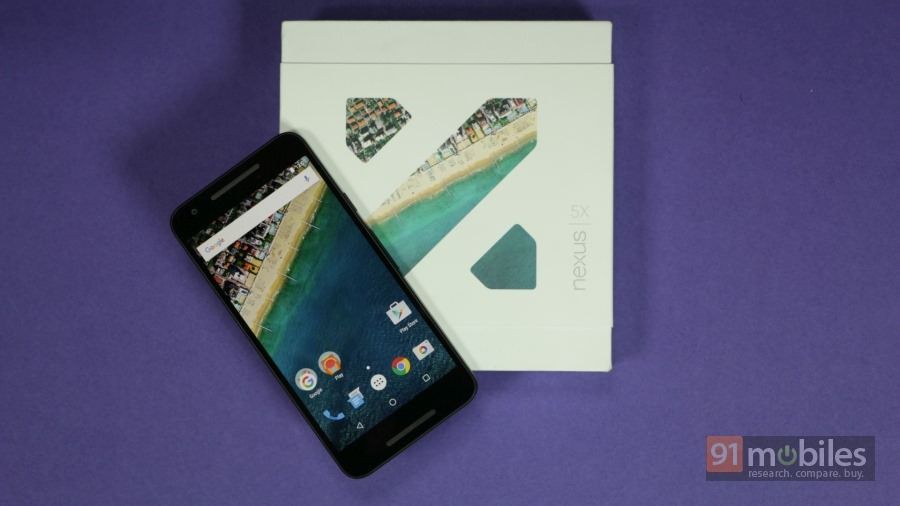 As if it's already not a difficult task to choose a smartphone these days, all thanks to the myriad of phones available in the market, phone makers like Samsung, Apple and now Motorola have started to launch more than one device at once, to grab as much attention as possible. And that's basic mathematics, isn't it? More devices from a single brand in one lot translates to a greater probability of people buying. Google has done the same thing this year by launching the Nexus 5X (first impressions) and Nexus 6P (first impressions). Both smartphones come as loaded offerings from the brand, but differ in terms of design and specifications, not to mention the pricing. The 5X is the smaller of the two and here's what all it ships with.
The Nexus 5X arrives in an understated white square box with a cardboard sleeve cover, which features a suggestive 'X'. Sliding the box out and taking off its lid will give you access to all the stuff that's inside but is hidden with another cardboard leaflet. Beneath that, you will find the phone residing on the right half on the box. The Nexus 5 isn't one of the most premium-looking smartphones we've seen, and that is the first thing you will notice. The handset looks and feels plasticky. However, it feels extremely lightweight, as well. After you've picked up the phone in your hand, you will get access to the documentation and the SIM ejection tool, all secure inside the cardboard packaging. Inside an appropriately sized cut-out under the documentation, lie a pair of earphones.
The left half of the box doesn't leave much for guesswork as you will find, in plain sight, a two-pin wall charger and a cable with USB Type-C connectors on both ends. The bundled charger is rated at 3A, which ensures your device charges up in no time.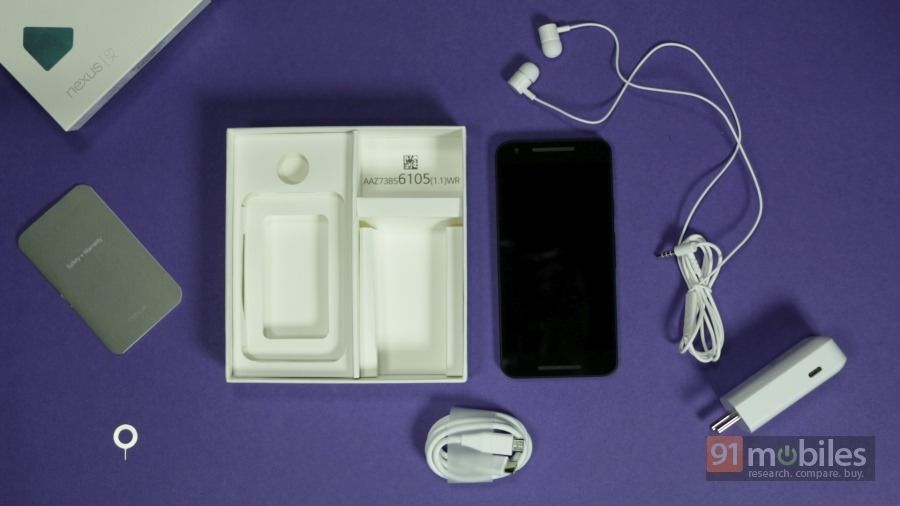 Available in 16GB and 32GB variants, which are priced at Rs 31,990 and Rs 35,990 respectively, the Nexus 5X can be easily bought from offline stores, while the e-shopping addicted folks can grab the device exclusively via Amazon as well
.