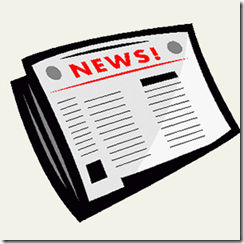 Google recently announced second round of cleaning up by shutting down various services, including the hugely popular Google reader. If that makes you think the web giant is limiting itself to certain products, you might be wrong. If the recent rumor is to be believed, you are on the way to become a subscriber of a web newspaper powered by Google.
Folks at Android Police were able to spot a few words like Google Play News, Edition, Issue, Subscription etc in the scripts of web version of Google Play Store. This clearly hints Google working to add one more section to its Play store. Google play store as of now serves Apps, Books, Movies, Music etc. The Indian version of Google Play store serves only Android Apps and Books to the users. Hence, whether this Newspaper service will be available for Indian users or not, still remains a question.
A number of apps exist on Google play offering news reporting and newspaper subscription services. It would be interesting to see how Google will differentiate itself from other service providers.