Just after Nokia's location service, Here announced its two new apps Here Drive + and Here Transit for all Windows 8 devices, Google also declared a new update for Google Maps in Android 4.0.3 or above devices.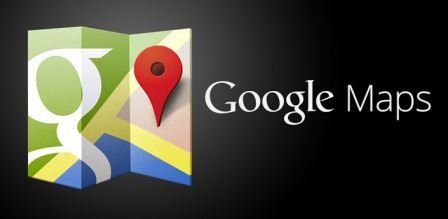 The updated app poses an all new revamped Maps interface for Android phones and tablets. The new update also offers enhanced navigation features including live traffic updates, dynamic rerouting, incident reports, roadblocks etc along with a new 'Explore' feature which enables users to browse and discover popular local places to eat, drink, shop, play and sleep in short all entertainment and comfort places.
The clarity new updates provide, makes it similar to that of Google Maps iOS app interface. The new Search bar has been made more visible so that when you seek directions, it can offer routes in way as if it offers Card-like interface. The Explore page also been edited with lists places in different categories like food, Movie etc along with images to make it more user friendly.
The Explore feature appears to be a better variant of Google's Places feature which used to highlight points of interest for users and offered reviews, ratings etc on the Maps itself. The new updation also gives you alternate routes whenever needed in no time.
It seems quite similar to Here Drive+ by Nokia which lets its user turn-by-turn navigation with true offline maps that work even without a data connection and a feature namely My Commute, designed to improve the user's everyday commute by providing predictable commute recommendations based on current traffic conditions. The updation will be made available via Playstore in a couple of weeks.