Apple's iOS devices get Google Maps latest version 1.1 update. The new update brings along upgrades on mapping solutions with features such as searching addresses of contacts from within the app.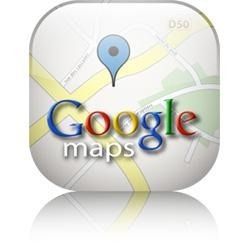 Users will find many more categories under tabs such as food, cafe, bars, attractions and more. You just need to tap the right icon and the businesses in your locality will get listed.
The feature that allows you to look up contacts' address is a great addition. The app will automatically look up addresses that have been saved on Google Contacts. You just need to log in and add the contact's name and Google Maps will lookup their address if it is added on the Google Contacts. Users have to enable Google Contacts sync via CardDAV on their Apple device to use this feature.
The English version of this app will be available in the following countries – Bahrain, Egypt, Lebanon, Oman, Qatar, Saudi Arabia, and UAE. The app is currently available in more than 40 countries in 29 languages, including Chinese, Dutch, English, French, German, Italian, Japanese and Spanish.
Google Map for iOS was first featured in December last year and this will be its first update since. The app is available for iPhone 4, iPhone 4S, iPhone 5, iPod Touch (3rd, 4th and 5th generation), iPad that have iOS5.1 or higher version. The update is not available in all countries just now, but we think it will be released worldwide in phases.
The update will be prompted on your App Store. If not, you can download it from the App Store directly.