With Apps becoming the ultimate differentiators in the mobile operating system market and Apple's iPhone model being the trend setter, Google is leaving no stone unturned to stay in the ring. It has recently announced the launch of what it calls the App Inventor, a do it yourself tool for designing and building apps, specially for non developers. Users would be able to develop and test apps on a 'what you see is what you get', web based tool, registrations for which are now open.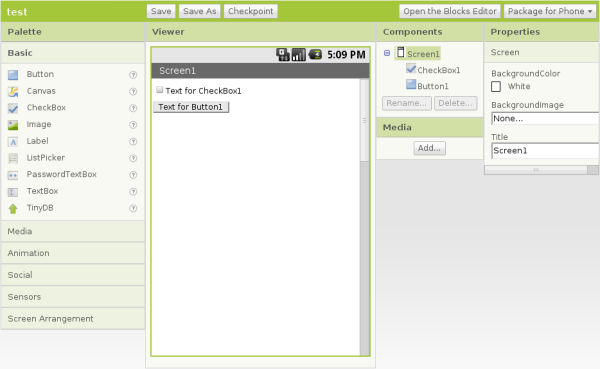 Although users will be able to build games and other utility apps, Google feels that the tool will be specially useful for educators and students, who would be able to utilise Android's advanced features to create tools for learning. Users will be able to design apps with the help of visual 'blocks' of code, which will specify the behaviour of the app, eliminating the need to use programming code.
According to Google, "
The App Inventor team has created blocks for just about everything you can do with an Android phone, as well as blocks for doing "programming-like" stuff– blocks to store information, blocks for repeating actions, and blocks to perform actions under certain conditions. There are even blocks to talk to services like Twitter."
Novice programmers will be able to utilise advanced features of Android, such as voice to text conversion and location awareness. Google has opened registrations for interested users and the tool will be available shortly.