It is almost impossible to forget that Google is an Advertising Company. And this time taking a step forward in order to bring the traditional advertising Process to a Digital Platform Google has introduced Coupons for your Smartphones, Zavers.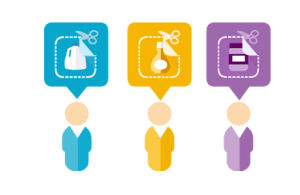 Zaver is a Digital Coupon that allows the manufacturers and retailers to offer the Coupon Online. According to the official Website of Google's Zavier the Digital Coupon will require its customers to add the Zavers to an account which includes either a Google Wallet Account, an Account tied to a Contact number or any reward Program from any Supermarket.
The tracking of the Performance of the Zaver Coupon can be done in real time by the retailers and manufacturers despite of the tedious task of the Collection, redemption and processing of Paper Coupons Manually.
Of course the coupon will prove to be beneficial and interesting for the customers as well as for the retailers and the manufacturers in the coming time. However, More informations regarding the Coupon is yet to be revealed.