In its I/O Keynote, Google announced lots of apps and services to make Google experience even a lot better. Out of those announcements, starting today, Google have rolled out redesigned Google+ and Google Hangouts app. We took both of them for a spin, and here's our review-
Google+ gets Pretty
Google+ have got more than 41 features giving it pinteresting touch and much different than timeline view of Facebook. When one opens Google+, they're invited to check out the new interface.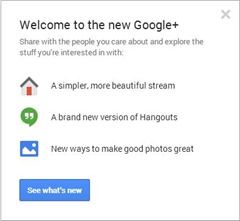 Here are the new elements in this design update-
Multi-column layout: Depending upon the screen size and orientation, users will see 2 to 3 columns of content.
Prominent focus on images and videos: All of us respond to images and multimedia better than just plain text, and Google+ redesign just makes it just better to scan through content.
Delighting animations: The updates are in animated card based layout which can be flipped for related posts.
Google+ also have an intuitive feature of Auto-hashtags which are suggested based on the images, text, etc. content being posted by the users.
The new interface is refreshingly different with more focus on content and easier option for chatting through Hangouts, which we'll discuss later in this post.
Google has also brought lots of changes for photo enhancements like Auto Backup, Auto Highlight, Auto Enhance and Auto Awesome. In short, all of them strive to make image uploading easier and better!
Google+ also have an interesting features through which one doesn't needs to worry about selecting which photos to upload out of tons of photos, it'll automatically select the best photos out of them based on exposure levels, photo quality, affinity, and much more.
Auto Enhance feature works really well, it can be used to improve various settings like contrast, brightness, contrast, noise reduction and more. For sample images and difference between original and enhanced images, Check this website.
Auto Awesome feature animates multiple images together to create a single shot. One can also create panorama, gifs, filmstrip, etc..
Google+ sharebox also got a update, which now pops up for posting text, images, video, link and hangout.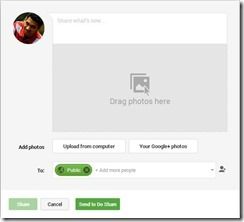 Google Hangouts
Google has multiple apps and services which allows users to chat with each other- G Talk allowed chatting with Gmail users, while Google+ Hangouts allowed video chatting and text conversations with Google+ users. This was very cumbersome for users to try out different ways of chatting with their contacts. With Google Hangouts, these two services are unified to bring truly awesome app for text messaging, video chatting, hanging out (up to 10 persons) and more to stay in touch with friends. The best part about it is that it's available cross-platform on Android, iOS and Web!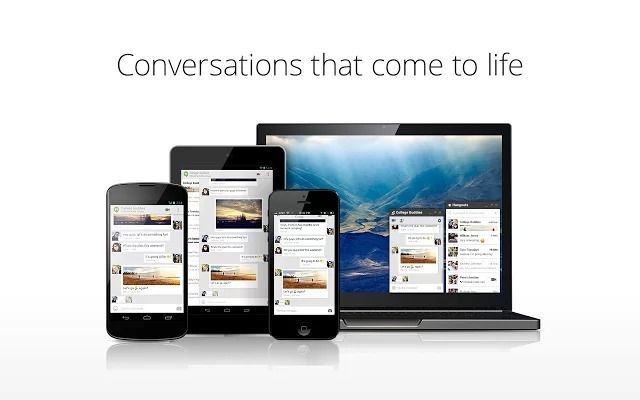 Following are the features of Google Hangouts: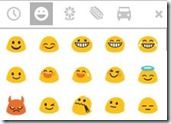 As a chrome extension, Hangouts is open over the top of any website or software you might be using
Seamless flow of chatting from multiple devices. Once you've seen a message on one device, than it'll be removed from other devices.
Ability to snooze notifications if you want to respond to them later.
History feature saves all chats, shared photos, video calls and more. One can also turn history off.
Collection of over 850 emoji to express what's on your mind.
Download Hangouts for: Android | iOS | Chrome
Our Take
Google+ redesign is brilliant- its puts the user focus on content, and combine that with several photo enhancement features and auto hashtags option, people might start using Google+ more and it gets some real traction against undisputed Social Media Leader- Facebook.
With integration of Gmail and Google+ Chat into Hangouts, and providing it across devices, Google is taking on several products like iMessage- Apple's proprietary messaging platform, Facebook Messenger- Facebook Chat available everywhere from Web to devices, Whatsapp- An instant messaging service available for all major mobile platforms, WeChat- instant messaging service available for mobile OS and even on Web, and many more such apps. Even BlackBerry announced its popular IM service- BBM to be released on Android and iOS devices. Facebook has more than 1 billion users, but people still aren't comfortable with using it as daily chat app. Whatsapp have more than 200 million users globally, but it doesn't allow video calling and it's not available on desktop as well. WeChat has 190 million users worldwide and allows video and voice calling, and can be used on web as well. But, what might work in Google's favor is its billion of Gmail users who would like to get a unified messaging app available on multiple devices and allows various ways of staying in touch with friends.
Give new Google+ and Google Hangouts a try. And, share with us your experience.