"The Google Home brings the power of AI and could be the future of all home appliances"
The Pixel and the Pixel XL smartphones (first impressions) stole the limelight at Google's big launch event in San Francisco, and we came away quite impressed with the new phones that feature the smart Assistant baked right into the OS. The Google Home speaker however, also deserves special mention if you ask us – bringing the power of Google Assistant to your home. Intrigued? Here's a quick hands on…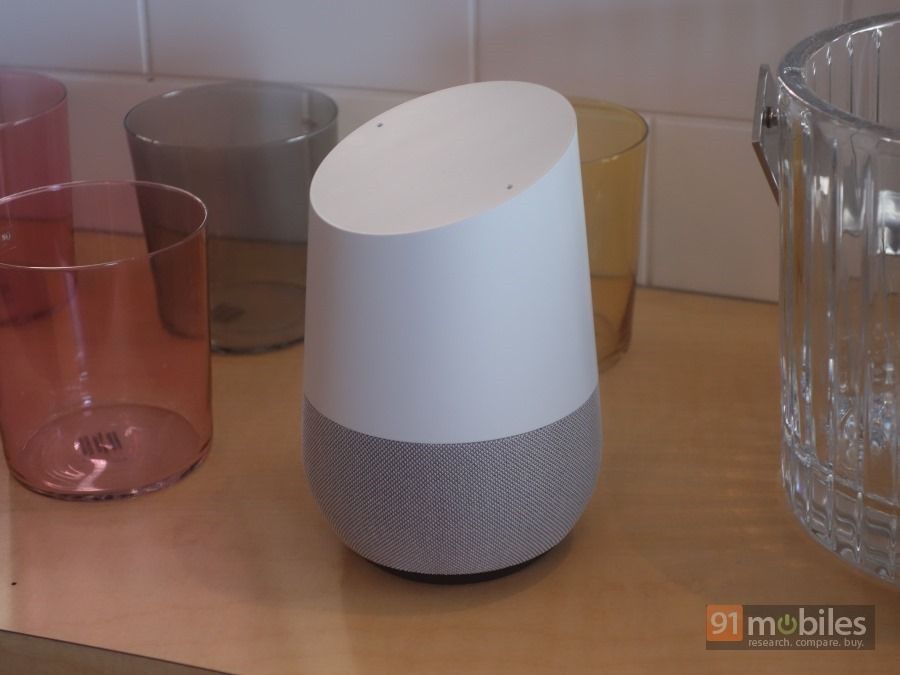 Surprisingly compact, the Home is hardly bigger than a vase, and Google has made sure it can blend in with any decor by giving it a very minimalistic look. With a sloping top and a bulging bottom, the Home has no buttons or controls save for a solitary mute button at the rear. Even the 'G' logo has been placed at the rear.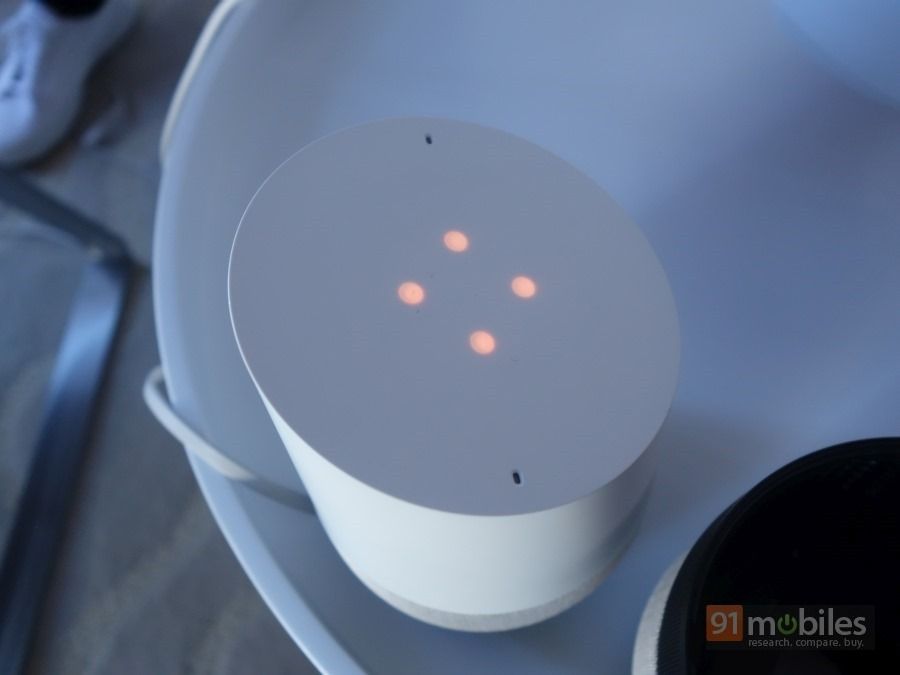 The top is touch sensitive, and you can run your finger on it in a circular motion to control volume. A bunch of LEDs swing into action when you do that, indicating current volume levels, and there are other multi-hued lights that glow when the Home is responding to a query (yup, the Home can be operated by voice). Also placed on the top, dual far field microphones catch your voice from wherever you may be in the room.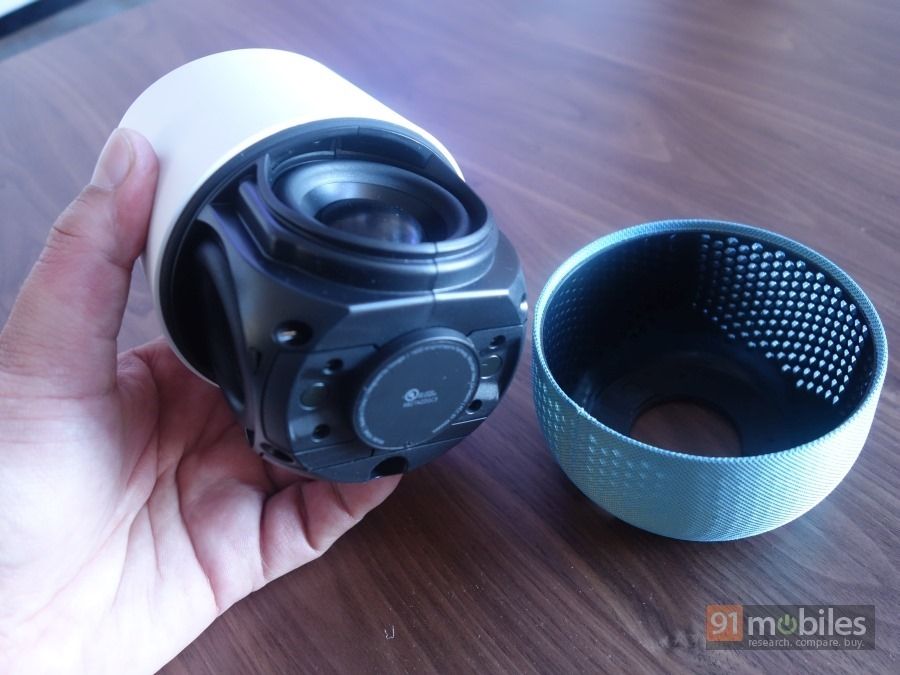 The base of the speaker is covered by a grille that comes in different colours to suit your preferences. Opening the grille reveals the speaker units, and on the base, you'll see a hole where the power adapter hooks up.
The voice-activated Wi-Fi enabled speaker responds to the 'Ok Google' hotword, and apart from playing a song of your choice or giving you the current weather, it can also do various other cool things like letting you control smart lighting or thermostats using voice. You can even tell it to play content on a Chromecast on the same Wi-Fi network. Instruct Home to tell you about your day, and it will respond with the weather update, commute times, your calendar appointments for the day and even news briefs. If you've got multiple Google Home speakers, you can even configure them in a multi-room setup and control them all using your voice.
The Home even promises to improve with age, giving you better, more personalised results over a period of time… as it learns your usage patterns. Machine learning, which sits at the core of the Google Assistant, is the one responsible for all the magic, and Google says it has made significant progress in that particular field. The pillars that support machine learning include a knowledge graph, natural language processing, translation, voice recognition and image recognition, and Google's work in this area over the past few years is bearing fruit now…. as we get to experience Assistant's power in various different ways – via the Allo messaging app (review) and on the Pixel phones. And when the company releases to SDK to third-party developers, we should see even more implementations – such as in your car, for example, and possibly other home appliances too.
In that sense, the Google Home represents the future, and the best part is that the device is landing soon, and with a sticker price of $129, doesn't require a massive outlay. The only sad bit is that we don't know when Google will be bringing it to India, so all we can do is hope and pray it comes soon. Firing up Allo and uttering "Ok Google, can you order a Google Home for me please?" could be worth a shot…