So the Indian mobile companies have compromised with all the ethics and standards. No limits of piracy and no limits on befooling consumers. We, the Indian consumers gave the Indian mobile companies a chance to stand against the International companies. We trusted their china clad products over the International branded products who at least have some standards. And what are we getting in return… cheating, huh! Karbonn A1+, the cheapest Android mobile from Karbonn, which is certainly gaining interest due to its affordability. The specifications and images of the mobile is luring in comparison to its price and I am sure many of us will end up buying this mobile. Since we want to buy an Android mobile (which means we know what Android is…), we can call ourselves tech savvy. Since we are tech savvy, we are comfortable enough to make online purchases and while making the online purchase, we judge the product by specifications and images mentioned on the product page. So don't you think putting a wrong picture of the product is nothing else but cheating your consumers? Look at the image of the product: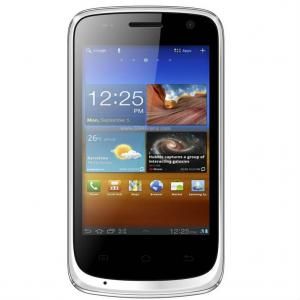 Now Look at the picture below, what do you find?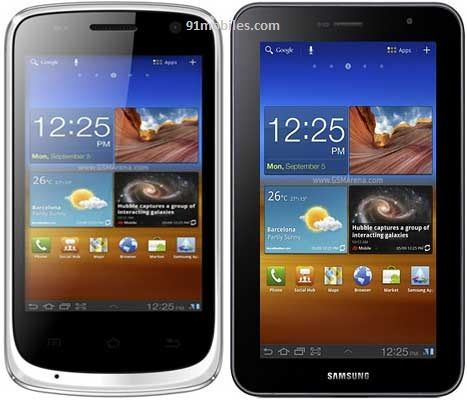 The image on the left side is of the mobile we are talking about. The Karbonn A1+ and the image on the right side is of Samsung Galaxy Tab. Do I need to say anything else? Why the company can't use their own screenshots? Probably because their Chinese vendor did not yet supplied the image of a running handset. or is it anything else? This product image has been used all over the web by the online sellers (even Flipkart) to sell the product. And where did they get the image from? obviously the company. If you look at the company website now, they have changed the image, but the page saved in Google cache (which shows a couple of days old screenshot of every web page) clearly says the story. Have a look:
(Click on the picture to enlarge)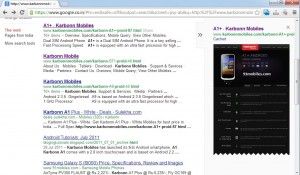 The guy doing this Photoshop trick neither even noticed the GSMarena watermark in between the image nor the Samsung app store logo. The funny fact is that Karbonn mobiles are not even listed on GSMarena. It reminds me of a college time quote, " don't copy, if you can't paste". lol! I don't say the product is bad, but the way company is befooling consumers is not acceptable at all. What are your views on it? Its you, who is being cheated, so please speak.