"Make use of Gmail's awesome hidden features and become a pro" Gmail is the email provider of choice for most of us, and it isn't difficult to see why. But in order to get a grasp of its full functionality, you'll need to delve a little bit deeper. Many of Gmail's most useful and powerful features are hidden, and you'll need prior knowledge or have to enable them manually to make them work. Here are our ten favourite Gmail tips and tricks, which will have you navigating your inbox like a pro.
Advanced search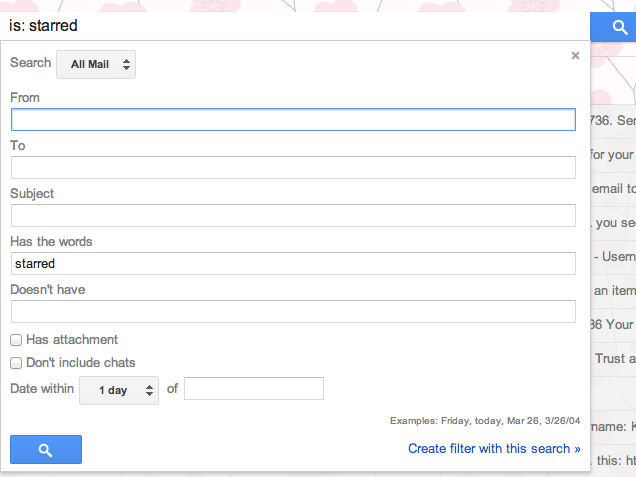 Google isn't a search engine giant for nothing, and so it's no wonder that Gmail's search bar is capable of great feats. Apart from using it for regular searches, you can click on the tiny arrow on the right edge for specific searches. But the real way to master Gmail search is to use operators before typing in keywords. For example, to search for an email from a particular sender, type
from: sender's name
. Use the same formula to find an email sent to a particular person with
to: recipient's name
. You can even be more specific, like
is: starred
,
in: spam
or
label: important
. This is just the tip of the iceberg, for more, read the
complete list
.
Priority inbox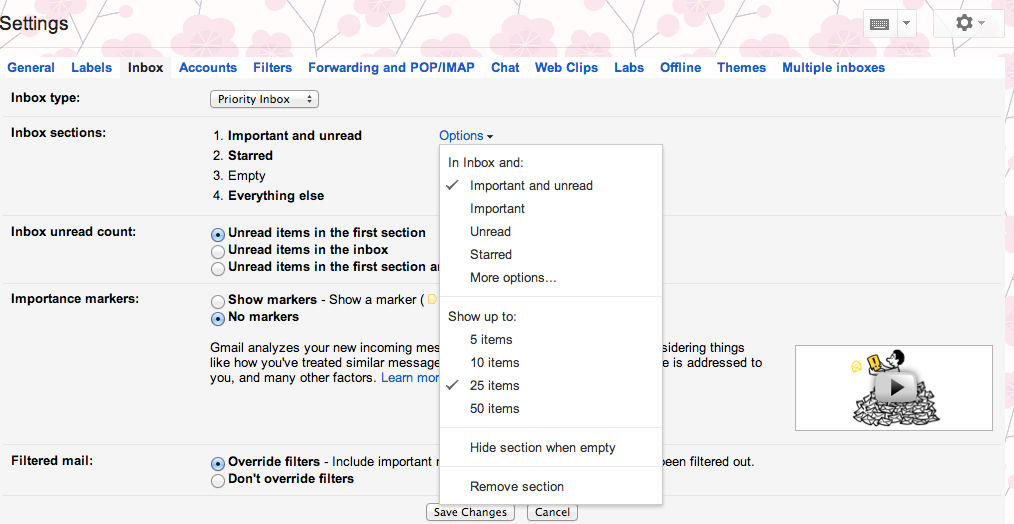 In a deluge of emails, its easy to lose track of what's important. 'Priority Inbox' aims to fix this, by dividing your inbox into sections. In Settings, go to Inbox, and from the drop-down menu under 'Inbox Type', select 'Priority Inbox'. You'll now see your inbox divided into three sections. Important and unread mails are displayed first, starred mails are in the middle, and all the rest are at the bottom. You can add up to four sections, and even customise the type of emails displayed in each section.
Keyboard shortcuts

If your daily schedule requires you to spend an hour every morning ploughing through your inbox, you'll want to be as efficient as possible. To make sure you don't waste any time, there are several keyboard shortcuts you can use. To enable these, go to the 'General' tab in your Settings, scroll down and select 'Keyboard shortcuts on'. Here are a few you can try right away: Ctrl+Enter = Send message Ctrl + . = Advance to the next compose or chat window Ctrl + Shift + C = Add cc You can view the complete list of compatible shortcuts
here
.
Use Smart Labels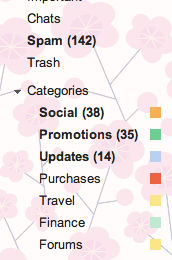 Gmail's 'Smartlabels' lab is a great way to automatically categorise your emails. To enable this, go to 'Labs' in Settings and search for 'Smartlabels'. Now, you'll see your emails marked with various tags such as finance, travel, purchases, etc. You can find these tags under 'Categories' on the left pane of your inbox. And if colour-coding is your thing, click the arrow next to each label and choose from the labels' colour palette. To change or add tags to any new emails, look for 'Categorise this message as' in individual mails and choose the appropriate tag.
Modify your email address

If you didn't know this already, Gmail doesn't recognise periods in email addresses. So whether you type
myname@gmail.com
or
my.name@gmail.com
, it's the same address. The same logic applies if you add a '+' after your username. So how does this help exactly? When signing up for a service, website or promotion, you can actually modify your email address. So you can have
myname+bank@gmail.com
or
myname+gym@gmail.com
. Then, you can search your inbox for all emails sent to that particular email address, and choose an action like archiving, deleting, starring or labeling. It's also a cool way to find out how unwanted websites and services got a hold of your email address.
Get an Outlook-style inbox

Just switched to Gmail at work, but miss your old Outlook inbox's preview pane? There's a lab for that. Search for and enable 'Preview Pane' in labs. In your inbox, look for the 'Toggle Split Pane Mode' button next to the newest/oldest controls below the search bar. Click the triangle and choose between Vertical Split and Horizontal Split. And if you want to disable toggle mode, just click 'None'.
Mute mass emails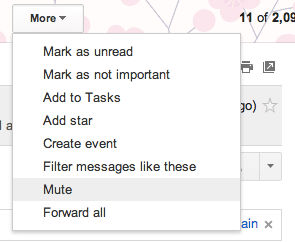 Ever been at the receiving end of a never-ending thread of emails? Select the conversation thread that's bugging you, and look for 'More' on top of the email. Click on it and select 'Mute'. Now, any new emails in the thread will be auto-archived and won't appear in your inbox, unless they are specifically addressed to you.
Canned responses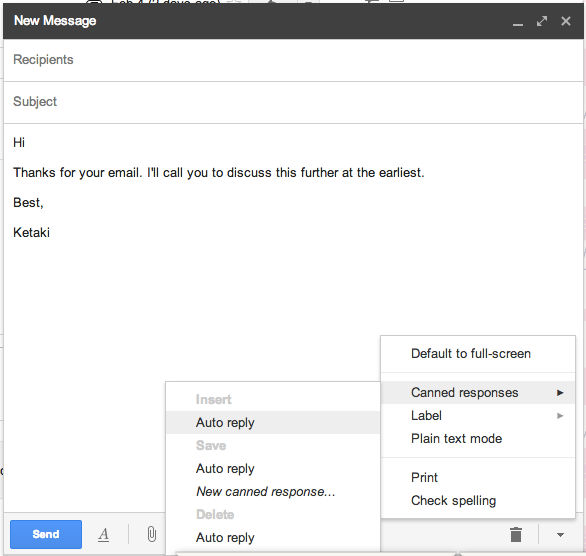 Typing out the same email repeatedly can be mind numbing. There's a neat labs feature called 'Canned Responses' that provides a fix. Once enabled, open a new Compose window and type out the text you want. On the bottom right corner, next to the Trash symbol, click the small arrow and select 'Canned Response'. Click 'New Canned Response' and enter a title. Next time you want to use this feature, open your compose window, select the response you want and it'll appear in the text box. Now, you can make any minor changes you want and hit send.
Send large file attachments via Google Drive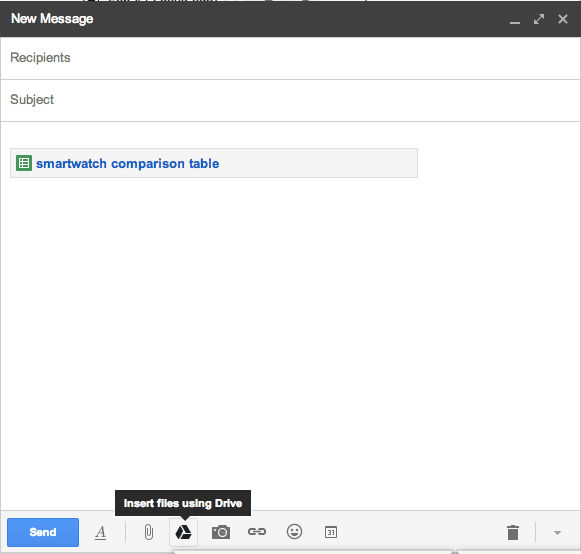 If you've ever been annoyed by the inability to send large files in an email, there's an easy work around. In the compose window, click on the Google Drive icon under 'attachments'. Select a file from your Drive, or upload a new one and insert it. The file will attach to your email in the form of a link, which the recipient can then download. You can send files up to 10GB in size through Google Drive.
Add events to your Calendar from emails

Next time you get an invitation to an event via email, you can add it to your calendar in one easy click. Dates and times are now automatically underlined in Gmail, so you just need to click on the underlined text and you'll see a preview of the event in your calendar. You can then make any changes and add it to your schedule. And for extra convenience, the calendar event will even include a link back to the email. Do you have any favourite pro tips that we didn't include? We'd love to hear from you in the comments.