"The Elife S5.1 scores high on style and is worth a dekko if you want to make a statement"
Gionee's S series presumably stands for 'style' and if it has its say, it would like us to use the word 'sexy' to describe its latest, the Elife S5.1 (unboxing | first impressions). Design and looks rank as the top parameters when buying smartphones, but are usually relegated to the back in favour of specs and features by manufacturers. But what if a device could offer the best of both worlds? The S5.1 attempts to do just that.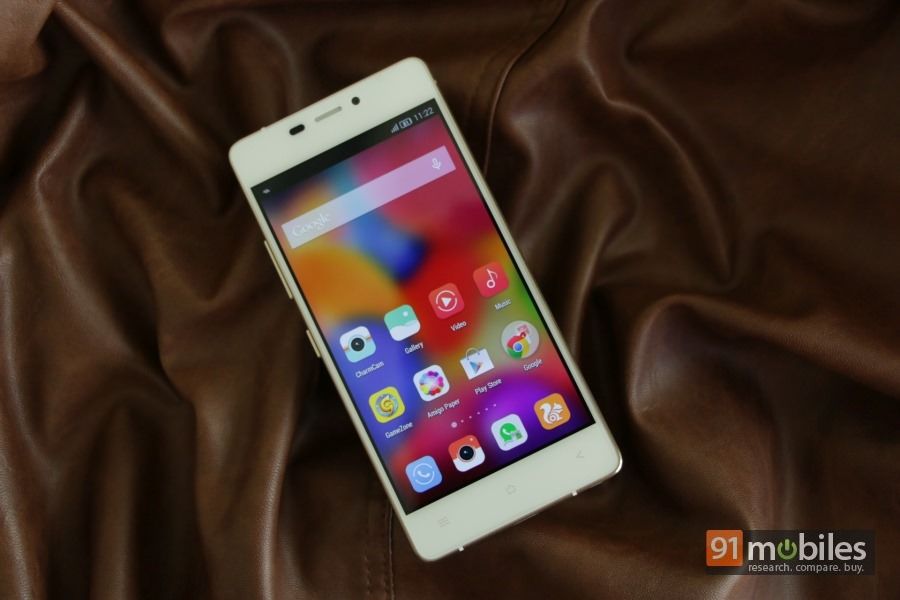 As the successor to the Elife S5.5 (review), which came with a 5.5mm waistline and held the crown of the world's slimmest smartphone for a fair bit, the S5.1 has its task cut out. It measures a mere 5.1mm around the waist, and very briefly, did manage to claim the coveted crown. The upcoming OPPO R5 (first impressions) snatched that crown rudely away, and now we're hearing about yet another contender vying for the same title in the form of the Vivo X5Max (first impressions). Just for the sake of comparison, the Oppo R5 is just 4.85mm thick, and Vivo's device is even slimmer.
These are mere numbers of course, and there has to be a limit of how thin a smartphone can be – not just from an engineering point of view but also build quality and more importantly, usability. We can see how important it could be for smartphone brands to be able to thump their chests with a few world first titles like these which they can lay claim to – they certainly look great on promotional material and marketing slides. From the user point of view, these titles wouldn't really be more than conversation starters or something to flaunt, but beyond that, it'd depend on how worthy the device is. And with the Gionee Elife S5.1 in our hands, we intend to find exactly that.


Specs at a glance
4.8-inch, 1,280 x 720 pixel AMOLED display (306ppi)

1.7GHz octa-core MediaTek MT6592 SoC

8-megapixel primary camera, 5MP front

16GB storage (non-expandablw)

USB OTG, 3G, Wi-Fi 802.11 b/g/n, Bluetooth 4.0, A-GPS, Wi-Fi Direct, Wi-Fi Hotspot, USB 2.0

Android KitKat 4.4.2 with Amigo UI

2,050mAh battery
S for slim, S for stylish, S for sexy
The mainstay of the Gionee Elife S5.1 may be its slim waist, but there's a welcome side effect – it tips the scales at just under 100 grams. Now that's really lightweight for a phone these days, though the downside is that you'll barely feel it in your pocket. Extremely slim phones could also be a tad uncomfortable to hold, but thanks to the rounded sides, the S5.1 feels reasonably good in the hand, if only a tad slippery. Its 4.8-inch display means it isn't overly large either, so everything points towards a slim, lightweight and compact device that's easy to pocket.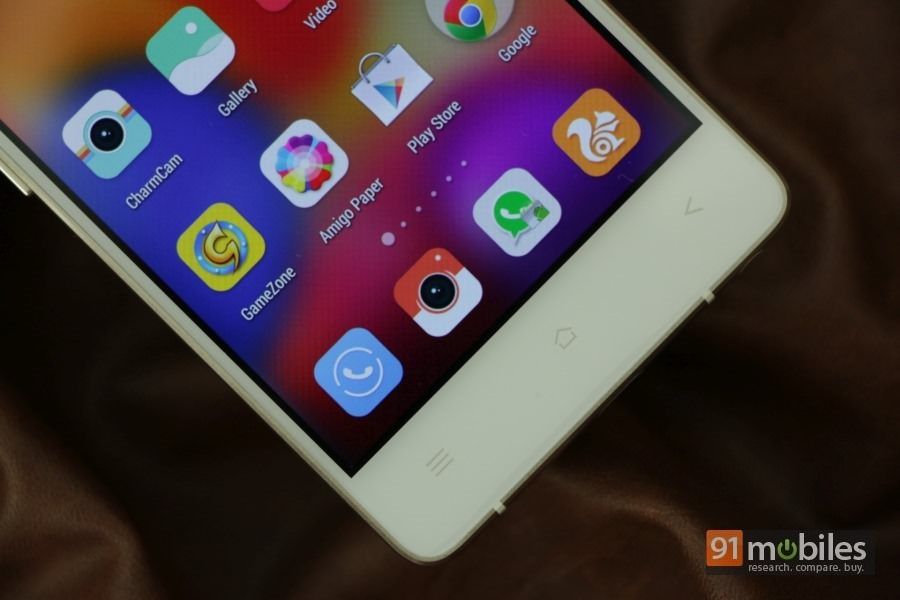 Another issue with thin devices is build quality, but with its metal frame, the S5.1 feels reasonably solid. We won't try sitting with the phone in our back pockets, but the metal frame does give it an air of confidence, and with both a flip cover and a silicone back cover included in the pack, Gionee has ensured you don't need to go around hunting to find protection solutions. A pair of screen protectors for both front and the rear are included as well. Notably, while the screen has a layer of Gorilla Glass, the glass-covered rear has no such protection.
The fascia is missing a notification LED, but apart from the screen, you'll see three backlit capacitive keys below and the usual array of earpiece, front shooter and sensors above. The rear, adorned in white on our unit, sports the primary shooter and flash on top left, with Gionee branding in the middle and speaker below.
The bottom is home to both the micro-USB port as well as the 3.5mm audio socket, while the top has been left barren. The left spine is where you'll find the volume rocker and power key, with an ejectable tray for a micro-SIM on the right. With such a slim body, it's probably understandable that Gionee hasn't found space to cram in a microSD slot.
Thankfully though, the primary camera lens at the rear sits flush with the body instead of jutting out, and there's a full 3.5mm audio socket… which is more than what we can say for the Oppo R5. The camera lens on the latter protrudes out, and it doesn't have a proper audio socket – instead bundling a headset that connects via micro-USB.
We'd say that the S5.1 looks a shade better in terms of design too. The metal frame and the white bands do make it look iPhonesque, but we think that if Gionee's purpose was to offer a flaunt-worthy device that could get you second looks, it has succeeded to a large extent.
The screening
Up front and centre is a 4.8-inch display – something that goes against the phablet tide we've been witnessing of late. We're not complaining though, since it makes the device great for one-handed usage, as we mentioned previously. With a resolution of 1,280 x 720 pixels, the pixel density works out to be 306 ppi, and the AMOLED tech used by the screen ensures everything is crisp and vivid.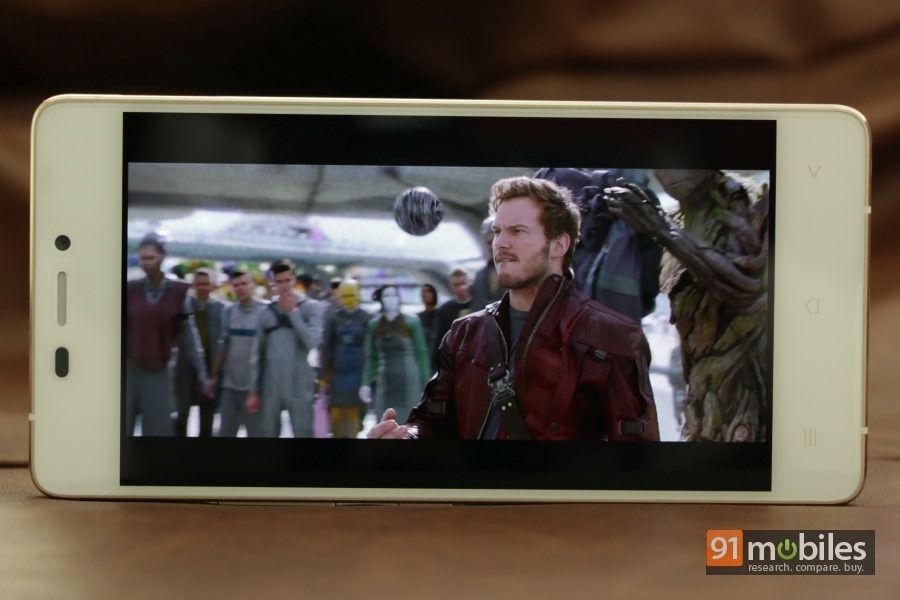 We had no issues with either sunlight legibility or viewing angles, and overall, the display looks pretty capable in terms of performance.
Hi Amigo
It seems like all Chinese brands such as Xiaomi, Lenovo, Huawei, OPPO and ZTE are in favour of customised skins or firmware adorning their Android devices and we've seen Gionee's Amigo UI in action before. On the S5.1, you get Android KitKat 4.4.2 with Amigo UI 2.0, and the latter isn't as crammed up to the gills with features as say, Xiaomi's MIUI. Amigo does bring a few neat features such as gesture support to the table though.
The interface itself doesn't include a separate app drawer and places all installed apps on the home screens themselves. You can add widgets and place icons into custom folders to organise them the way you like. The notification panel includes two separate screens – one for notifications and the other for the quick settings. The latter includes a one-touch RAM booster and lets you customise the shortcuts in terms of visibility and the sequence in which they appear.
The screen transition effect can be customised, and there's support for themes too. You can choose one out of the four built in themes, but there's no way to download more. The themes themselves change the look of the icons and the background wallpaper, and there's a Color app that presents a funky carousel to personalise the look too – giving you quick access to the wallpaper settings, themes and transition effects.
Talking about pre-loaded apps, there's a fair bit included. Apart from trial versions of a few Gameloft games such as UNO & Friends and Real Football 2014, you get other games like Hitout Heroes and apps like Whatsapp, WeChat, WPS Office, NQ Mobile Security, Du Battery Saver, Du Speed Booster, Saavn, CamCard and Yahoo! Cricket. TouchPal X also comes preloaded as a feature-loaded keyboard alternative, though you can also use the Google keyboard, which is included too. A System Manager app neatly integrates a memory cleaner, a cache cleaner, a power optimiser, a data traffic monitor, an app manager and a permission manager into a single unified interface.
There are a few goodies to be found under settings. Apart from scheduled airplane and power on/off settings, you'll also find a few useful options hidden under 'Smart gestures'. 'Smart dial' makes an outgoing call on its own when the phone is brought to the ear, provided you have a contact or the call history detail window open, while 'Smart answer' accepts an incoming call with the same action. 'Smart remind' makes the device vibrate when you pick it up, alerting you of missed calls or messages. The 'Quick operating' mode includes four gestures that can be drawn directly on the screen to launch apps or dial a contact, when the phone is on standby. Drawing the letter 'c' for example, launches the camera, and the other three shortcuts are set to music, contacts and messaging. The gestures can't be defined, but you can set them to launch any app of your choosing or dial a specific contact. Another handy option available in 'Smart gestures' is the double-tap-to-wake feature.
Oh shoot
The shooting capabilities of the Elife S5.1 are made up by an 8-megapixel autofocus shooter at the rear, assisted by an LED flash, while a 5MP camera stands guard at the front in case you're in the mood for a selfie or need to make a video call.
The camera app is fairly minimalistic with respects to features, and you can't tweak settings like ISO, white balance etc. However, features like an auto scene mode, HDR and panorama, along with different shooting options like a V-sign shot and smile shot are available. The default camera app also gives you access to CharmCam, another shooting app which is also accessible via its own separate icon. CharmCam offers various other features to play around with images, including a configurable make-up mode, a PPT mode, stamps and live filters.
In terms of pure image quality, the Elife S5.1 turned out to be a reasonably good shooter, especially in daylight. Close-ups and HDR shots looked pretty decent too, with the focus sharp and colours vibrant. And while the low-light shots were quite noisy, they looked usable and share-worthy on social media. Suffice to say that the S5.1's shooter may not be the best we've seen, but it should be good enough for casual photography. Do take a gander at our camera review of the S5.1, and here are a few more image samples for your reference.
That slim bod hides capable hardware
Looking at that slim body, it doesn't look likely that it could pack in powerful innards. But it does, because inside lurks an octa-core MediaTek chip clocked at 1.7GHz. This is mated to 1GB of RAM, which does seem a tad low at this price point. Thankfully for it, regular tasks work pretty well on the device, with hardly a hint of lag or jitter.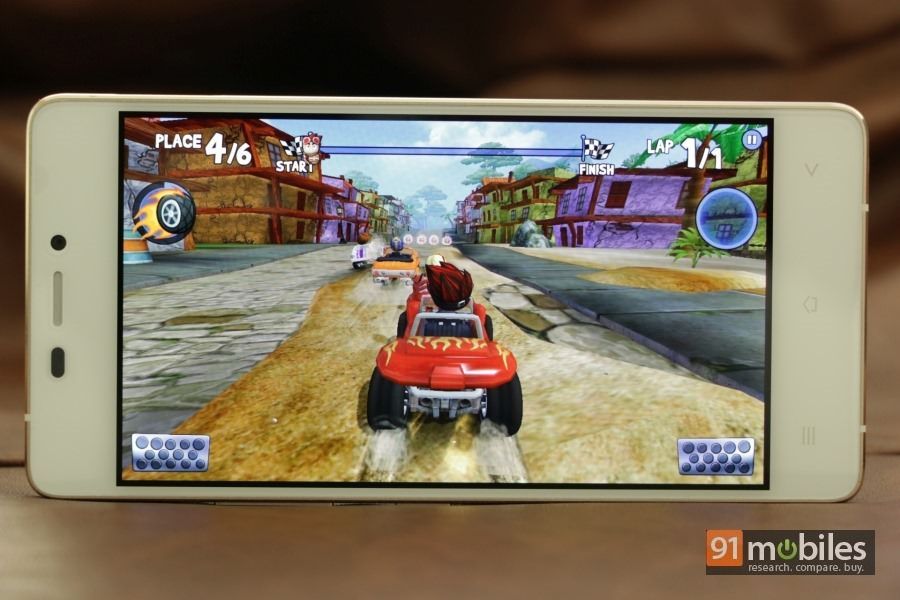 We tried intensive games like Beach Buggy Racing and our favourite Riptide GP2, and found the going smooth… though the device got warm around the edges after a few minutes of gameplay. The app load times and other things like UI navigation and transitions aren't the fastest, but nothing that breaks the deal.
The fixed 16GB internal storage is divided into system storage and phone storage, with over 2.5GB and 9.5GB free to use respectively. The lack of a memory expansion slot could be an issue, but at least there's USB OTG support. Gionee even includes an OTG adapter right in the box. The other connectivity options are fairly standard, and include Wi-Fi Direct and 3G apart from covering the basics.
We had our doubts whether the 2,050mAh battery would be able to last through the day, but we were pleasantly surprised with the usage we were able to eke out during our review. Our battery drain test lasted a very respectable 11 hours before the handset switched off, and even in real-life usage, it can last a full day comfortably. With more frugal usage, we even managed to make it stretch into the second day. Do note that the battery does drain heavily when connected to 3G data… so if you use that heavily you might need atop-up recharge by evening.
Verdict
Let's get straight to the point here – the Gionee Elife S5.1 is a tad pricey, given its specs. It also doesn't stand out in terms of performance, though it's no wimp either. The camera seems capable enough too. Where it does shine is the style factor – a parameter where many stalwarts falter. Not only is it very sleek and looks like a million bucks, it's also compact and very lightweight. The long battery life is the cherry on the top, making sure you don't need to hunt for the charger or a power bank very often.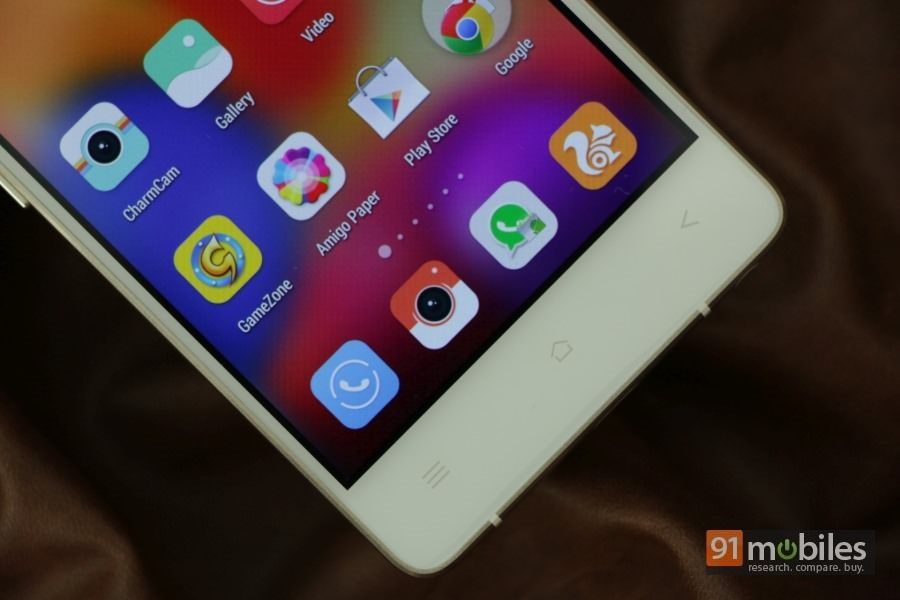 Talking about competition, we'd have to mention the other two members of the slim brigade – the OPPO R5 and the vivo X5Max. Notwithstanding the fact that both are thinner than the Elife S5.1 by a few millimetres, they're also more loaded in terms of specs. However, they're also significantly more expensive. In the same price range, the closest rivals to the S5.1 are the Lenovo Vibe X2 (review) and the Huawei Honor 6 (review) – capable contenders that are also very high on style. Further, even the S5.1's own sibling, the svelte Elife S5.5 is now available at a similar price online, and rocks better specs. This isn't a decision you can make easily, but when it comes to style, the choice is very personal and better decided by the individual's heart rather than the mind. As far as we're concerned, the Gionee Elife S5.1 is one of the most flaunt-worthy phones you can buy south of Rs 20,000, but it will seem even sexier when the pricing comes down a bit.
Price: Rs 18,999
Editor's rating: 7 / 10
Pros
Svelte design and gorgeous looks
Capable display
Useful features
Good battery life
Cons
No memory expansion slot
No notification LED
Seems a tad pricey for the specs
Photos by Raj Rout