"The Elife E8's powerful 24MP shooter is quite capable and can shoot well under most conditions"
Worthy imaging capabilities are important for every smartphone regardless of positioning, but we expect flagships to be especially compelling in this respect. Needless to say, our expectations from the new Gionee Elife E8 (unboxing | first impressions) are sky high as far as photography are concerned, given that it not only succeeds the very capable Elife E7 (review), but also comes with very noteworthy shooting chops.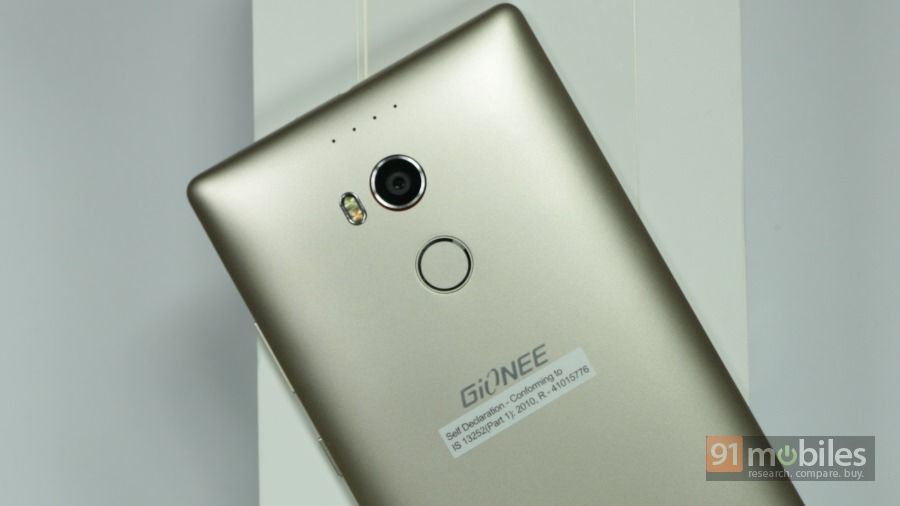 On offer is a 24-megapixel primary camera, complete with features like OIS, a 6P lens, 4K video recording support and a true-tone LED flash. The dedicated hardware shutter button is a blessing, especially useful since the Elife E8 is a large phone, thanks to its 6-inch QHD display. The front-facing camera can shoot in 8-megapixels, which is also quite respectable.
The camera app offers a smorgasbord of features. A bunch of colour filters and the usual modes like HDR, beauty and panorama aside, you also get modes like Professional, Ultra pixel, Magic Focus and one that's called 'Take anytime'. The Pro mode lets you explore your creative side and tweak aspects like focus, shutter speed, white balance, ISO, and exposure. Magic Focus is Gionee's name for the popular background defocus mode, while Ultra pixel shoots and stiches together multiple shots to combine one large 120-megapixel image.
The 'Take anytime' mode includes a variety of sub-modes, including a trail shooting mode, a best photo mode for group shots, motion blur, and pedestrian removal… and one of these can be applied depending upon the type of image you shoot. There's a lot in there for photography buffs, so we were eager to take the Elife E8 on a test drive and see how it fares when it comes to imaging. Here are the results.
Long shot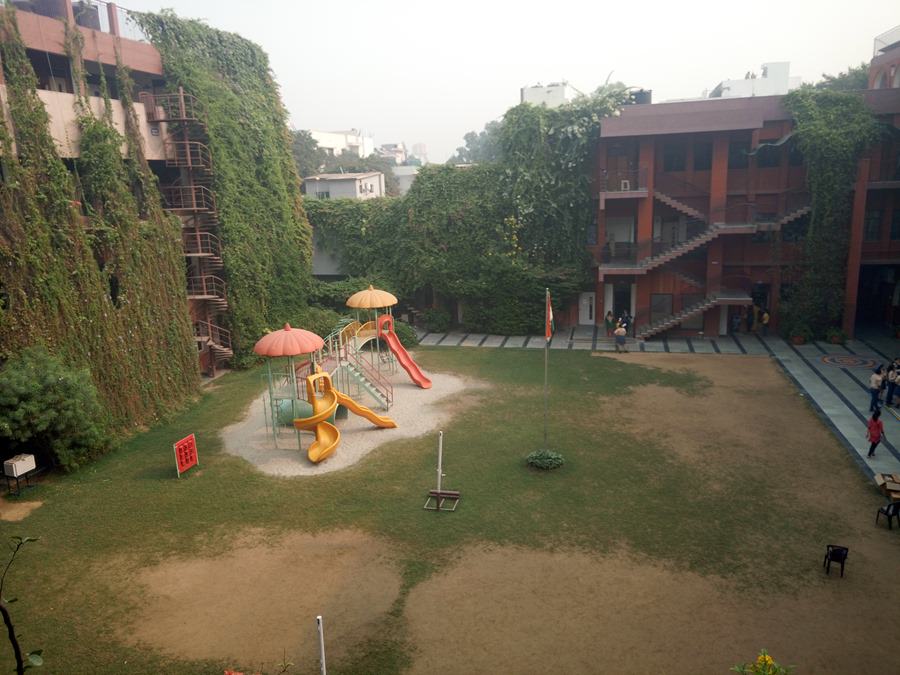 In daylight, the Gionee Elife E8 can shoot lovely stills, displaying loads of detail and accurate colours. The objects in the distance are sharp in focus, though there's some softness visible when the image is magnified.
Close up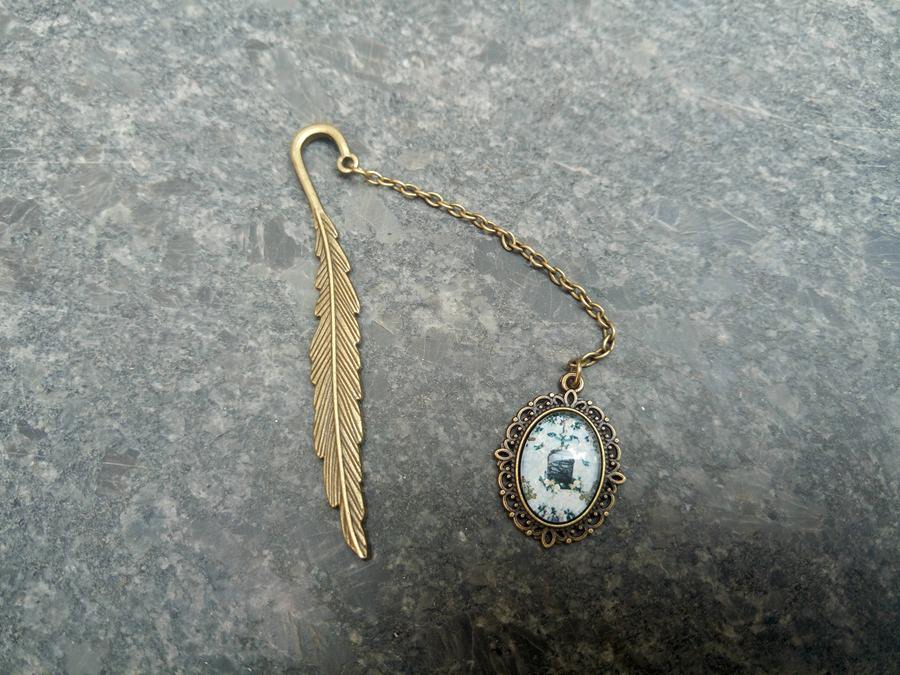 Objects shot at close quarters are reproduced quite faithfully as well, as is evident from this image of an intricate metal bookmark lying on a granite floor. To substantiate this, let's take a closer look at the same shot next.
Close up (zoomed)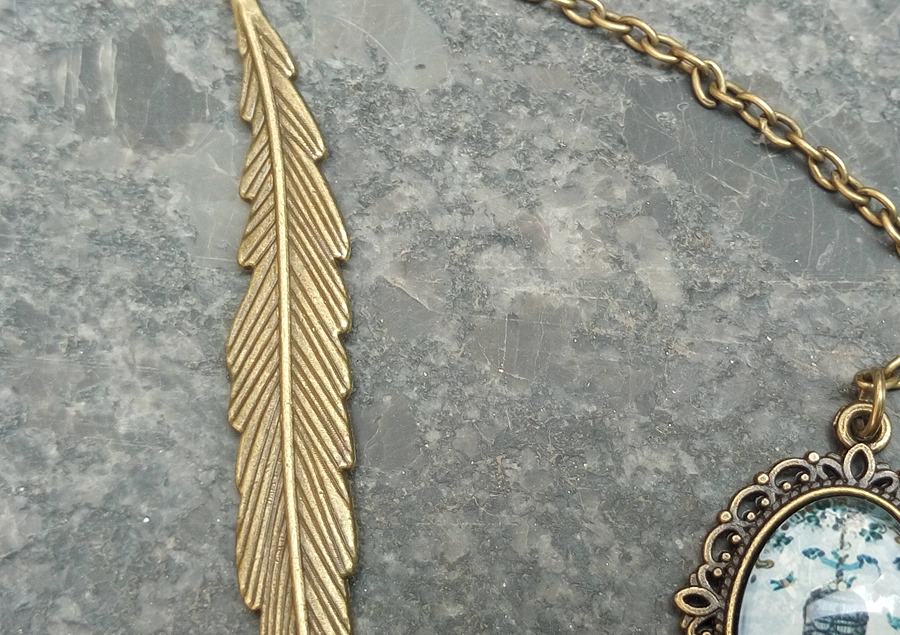 The same image, when magnified, shows that the Elife E8's macro shooting capabilities are quite strong, as the intricate metal work can be seen in all its glory, along with all the detail on the well-used granite floor.
HDR off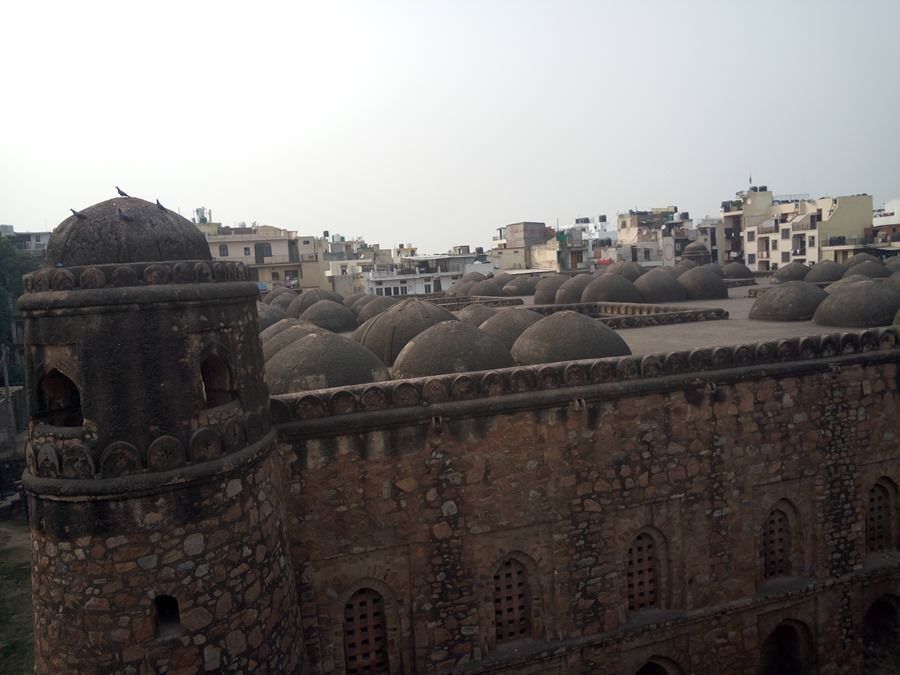 A very old, possibly forgotten monument in the heart of South Delhi forms the intriguing subject of this particular shot, as we attempt to gauge how well the Elife E8 can shoot in HDR mode. This image has been shot in auto, and presents a bleak, desolate structure. Let's see how it changes when HDR is switched on.
HDR on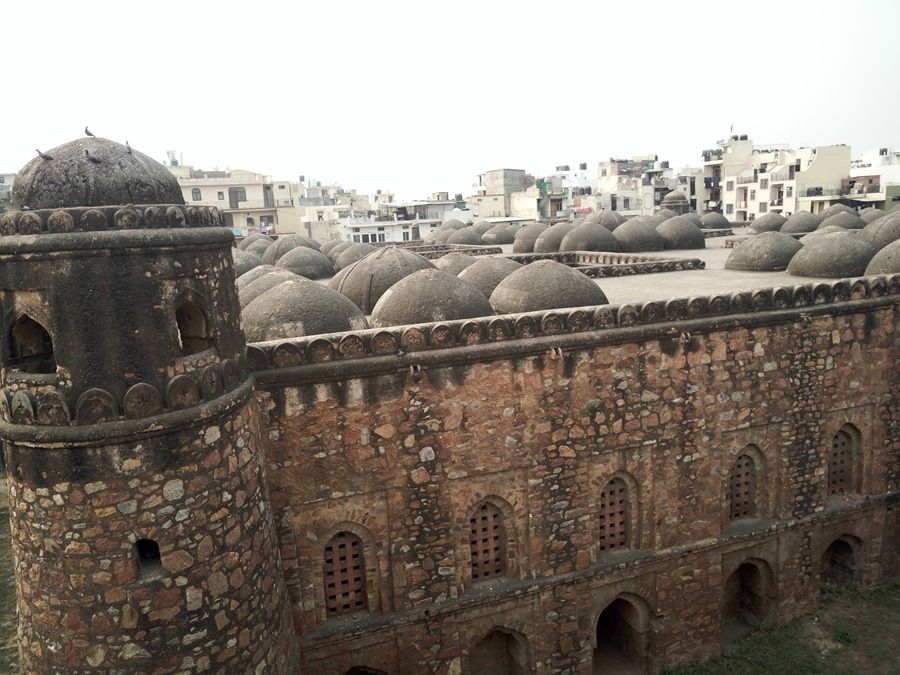 While a good camera can't change the desolate structure, it's at least livened up the view for us by highlighting the dark areas. The colours look much better, while the buildings in the background look more detailed as well.
Front camera
Putting the front 8-meg snapper to the test, we found that it captures sharp and vivid photos. Selfie lovers shouldn't be disappointed, so long as there's ample lighting around.
Night shot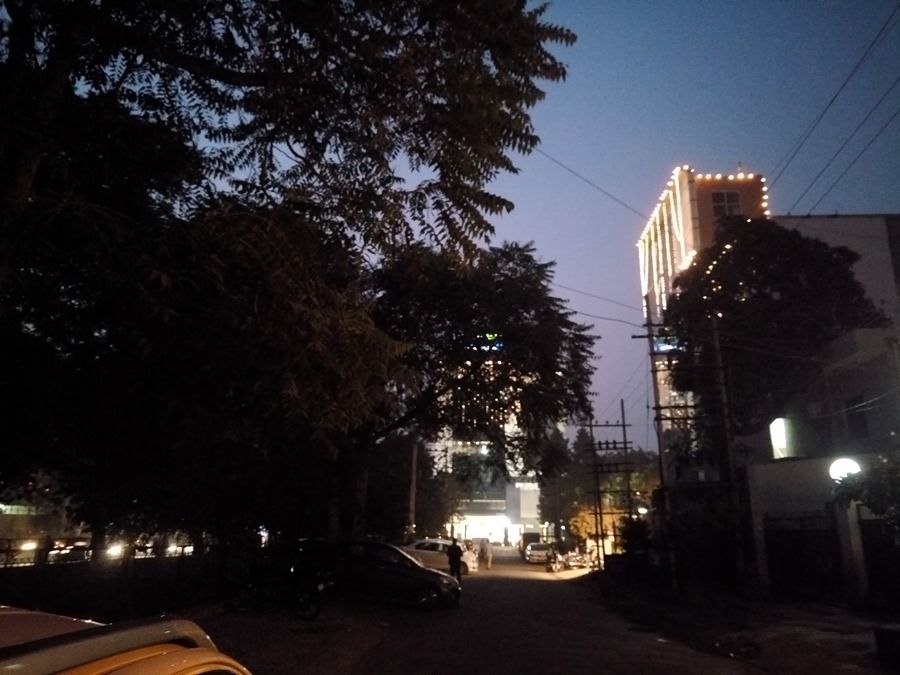 The Diwali mood is reflected in the buildings all decked up with colourful lights. However, we can't say that the night shots captured from the Elife E8 impressed us, as the images show softness and noise.
Low light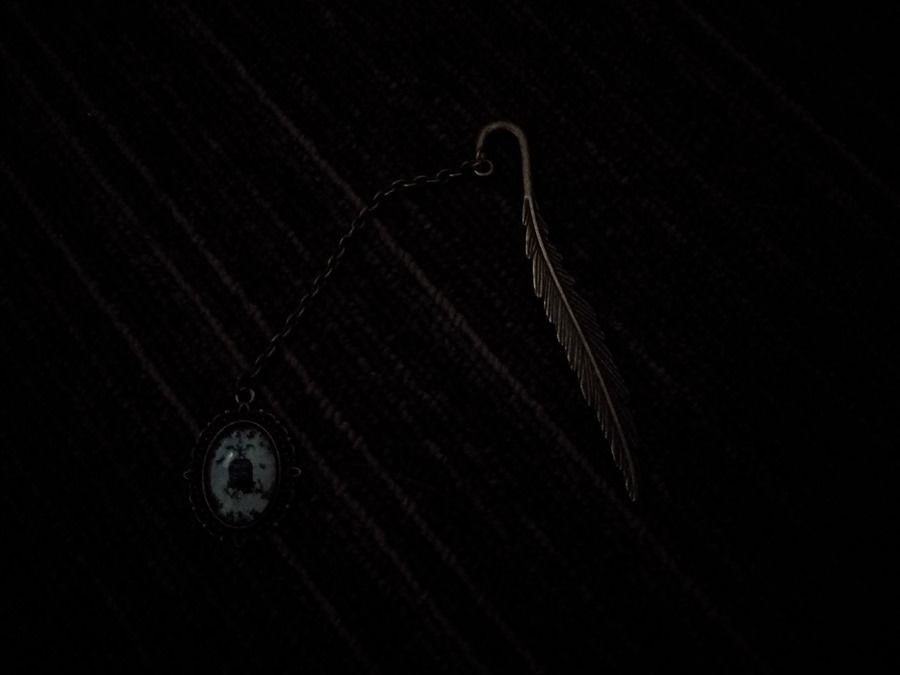 Captured indoors in very dim light, we can see lots of noise in the above image. On the positive side, at least we can easily make out what the object is, and even get a fair idea of its metal construction and golden hue.
Low light (with flash)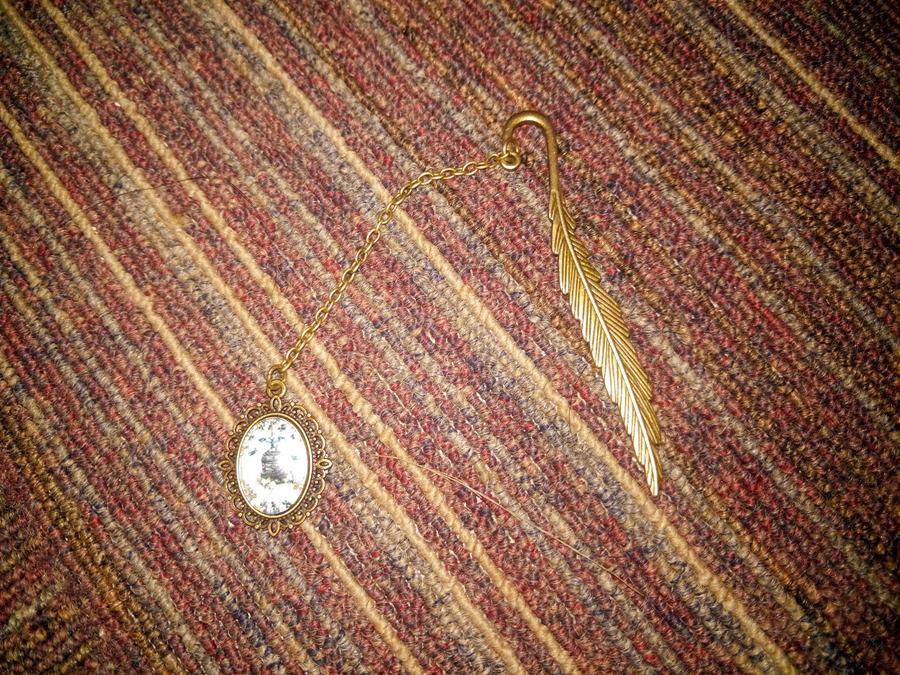 Things are set right when the true-tone flash kicks into action. Without drowning out the subject in light, the Elife E8 does a good job here, and bathes the subject in even light that showcases its design and finer details. Even the carpet gets its two minutes of fame.
While the low-light shooting capabilities of the Gionee Elife E8 leave a little something to be desired, we think it has enough to be a compelling snapper. The 24-meg primary camera can capture good detail and colours, and the app packs in tons of tweaks and features that should appeal to quite a few. The variety of modes and settings should also let the casual photographer squeeze more from that camera. Our in-depth review is being prepped as you read this, and should help you figure out how well the device fares as a daily driver.