G'Five is now populous brand in India and the company was ranked as the second largest selling mobile phone brand in India after Nokia, claims the IDC report (International Data Corporation (IDC) report – IDC's India Quarterly Mobile Handsets Tracker, 3Q, 2010). This Chinese company well known for budget range mobile phones is now planning for tablet computing devices in India. It is set to launch Android and Windows based tablets starting from next month. Apparently, the pricing of the devices will be Rs.10000 and further.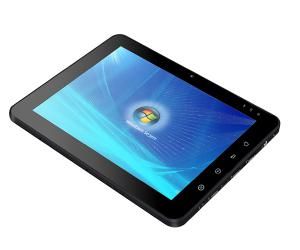 "G'Five plans to launch its range of tablet computing devices in Indian market by the end of this business quarter which is end of Jun, 2011. Our business philosophy is to make technology affordable to the common people,"
Arshit Pathak, managing director of Kingtech Electronics India Private Ltd
, a group company of G'Five International,
The Windows model shall be 10 inches in size. These shall be WiFi and 3G powered and the price range will be below Rs.10,000, shattering the price barrier once again,
" he added. Based on the hints, the company is likely to introduce the tablets with the 7-inch touchscreen and 10-inch touchscreen. While the processor will range from 600-800 MHz coupled with Android OS v2.1 or Windows OS. The company is planning to Wi-Fi only and 3G versions.
Mr.Jaideep Chopra, Vice President, G'Five
, said,
"We will be launching 500 Mobispot stores across the country. We will focus not just on tier two and tier three but also metro cities with 20 stores in Delhi alone. These stores will sell only G'Five products including our lineup of mobile phones, tablets and laptops."
G'Five entering in this product line assures the buyer a reasonable prices with the future tablets. Other players including Olive, HCL already offering the tablets at Rs.15000.