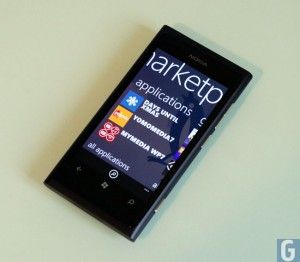 Nokia has recently announced that a software update with mobile hotspot feature will soon be upgraded in Nokia Lumia 800 and 710. Nokia is expecting for this software update to release in the upcoming weeks. Mobile hotspot feature will empower both Nokia 800 and 710 to share internet connection from other mobiles via wifi. You can share internet connection up to a maximum of 5 devices. Don't be under the misconception that this software update will make Lumia 800 and 710 work like the Windows 7.8 phone, though it will add on several useful features to the mobiles. With this software update, you will be able to access applications like Camera Extras, Counters, Contact share, etc. This will only make Lumia 800 and 710 more convenient to use. You can easily download these apps from the Windows Phone MarketPlace. Another innovative feature offered to you is the "flip to silence". You will be empowered to silence the incoming call by turning the phone face down. Nokia has also announced that Nokia Lumia 900 and 610 will already come with this software update. Experts have taken this news by surprise especially for the Lumia 610. You can check out the technical aspect of this software update from the official website. Visit:
http://www.nokia.com/global/support/software-update/lumia/software-update-for-nokia-lumia/
for more details regarding the same. You can also get customer support from Nokia service center. This software update will definitely open up a new world of enhanced connectivity to the users. So do check it out properly.