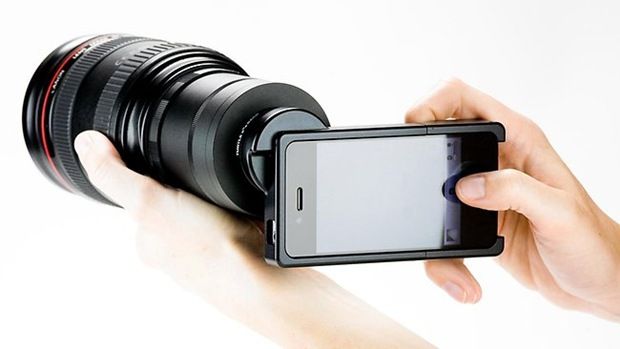 An undeniable fact that everyone must agree is, 'mobile handset makers are the highest sellers of digital cameras on this Earth'. If we look at the sales figures, these big heads are the prime source for camera manufacturing companies. In short, they are the lively-hood for camera manufacturers. Also, people on this tech-world are completely used to mobile phones, Smartphone and/or a tablet. Consumers in this modern era are matured and everyone likes to carry a mobile phone with camera always. They love to capture every magical moment in their life and share with family and friends. They are totally dependent on the electronic gadgets and especially mobile phones. For instance, can you imagine a highly configured Smartphone without a camera ??? Apparently, you feel It's incomplete, with no other thoughts !
Like people started moving feature phones to Smartphone, the standard elements on a mobile phone started nurturing. In the early stages of mobile life-cycle, a decent mobile phone will have a 1.3MP to 2.0 Megapixel camera. Later this became 3.2Megapixel to 5.0MP and of-course this still continues. Now, there is a slight improvement in the level of standardization, the figures jumped from 5.0Megapixel to 8MP. Also, the 12-Megapixel camera on a Smartphone is not a strange word to our ears. Driving deep, we can see a Nokia Smartphone flaunted with a stunning 41-megapixel camera. Amazing, isn't it !
A Smartphone in our pocket irrespective of the resolution 5MP or 8MP, it can take some decent shots but not a perfect photograph. In order to overcome this situation, we have identified some powerful apps that boosts your device camera. These apps designed for Android and iOS, adds functionality to your Smartphone camera. So, one can enjoy taking great pictures from their life's most memorable moments. Let us dive-in, to know the beautiful yet powerful apps.
Panoramas : The recently launched Smartphones are carrying this functionality by default. However, it comes with a wide-angle photograph and it isn't just enough. To capture a beautiful landscape, you need a extra-wide angle. One of the best Panorama app is 360 Panorama ($0.99) for iOS. It is an effortless set-up and creates a panorama in real-time a just one click. It is capable of taking a spherical panoramas just in seconds. Also, users can instantly share the photographs with friends and upload online. Similar to this app, Microsoft announced Photosynth that works on iOS and Windows Phone 7.5 Mango OS.

High-speed burst : A burst or a continuous high speed is a shooting mode in still cameras to take consecutive photographs in quick succession. Since a camera on smartphone have shutterlag (a delay between you press the button and release) it cannot take many photos in a minute. A burst mode will give you an option to take multiple pictures of the same scene within the time. In-fact, it records the scene in the form of photographs. Most DSLRs can shoot from 3fps (frames-per-second) to 11fps. The 1000 fps high speed setting is for shooting high speed video. So, the user can simply select the best and delete the rest. If your Android smartphone doesn't have the burst feature, download and install the free app CameraX and if you like to have a paid one try Fast Burst Camera from Google Play. The app has an option to choose the number of images you want to take. This helps the user in taking continuous pictures without holding the shutter button. Apple iOS customers can also enjoy a free app Camera Awesome with photo sharing option. Windows phone users can download a free version of Turbo Camera that offers burst mode and allows you to choose the delay between each shot.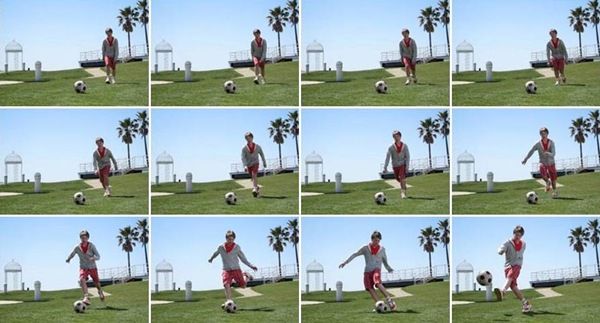 Time Lapse : The time-lapse photography is a technique whereby the frequency of a scene is captured. In short, this technique creates a video out of a sequence of photographs. For instance, an image of a scene may be captured once every second, they played back at 30 frames per second. The result is an apparent 30-times speed increase. Time-lapse photography can be considered the opposite of high-speed photography. The slowly changing movements or events are created by joining together to a collection of pictures. Now, your Android Smartphone or Apple iPhone can create a time lapse of an event with free app called Lapse It. The paid or Pro version of this app can record time-lapse videos in High-definition quality.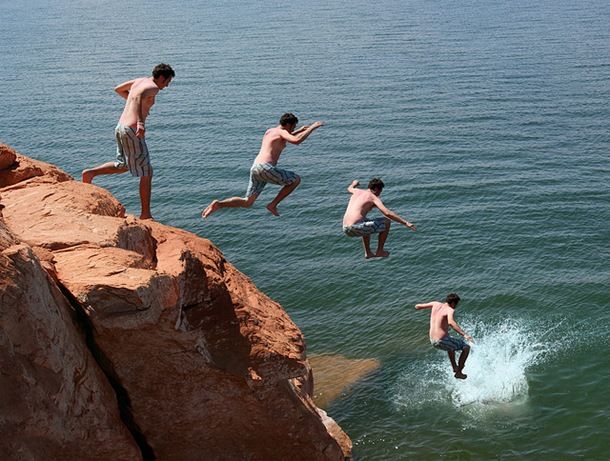 Stop Motion Animation : This is an interesting technique to add fun to your photograph skills. Though it involves in taking multiple images of the objects at slightly different positions. The feature allows you to add movement to an otherwise stationary object. The combined photographs will deliver an illusion of movement in the static objects. The free iOS app named StoMo offers this functionality with a intuitive user interface. This powerful app is simple to use and it automatically aligns the frame and allows you to adjust the playback speed in frames per second (fps). Another jaw-dropping app Cinemagram allows the user to create an animated image (GIF) from a previously recorded video or a short video. Android smartphone users can enjoy the level of performance using Clayframes and Stop-Motion apps. Both the apps have an option to choose video size, playback speed in fps and export the movie for sharing.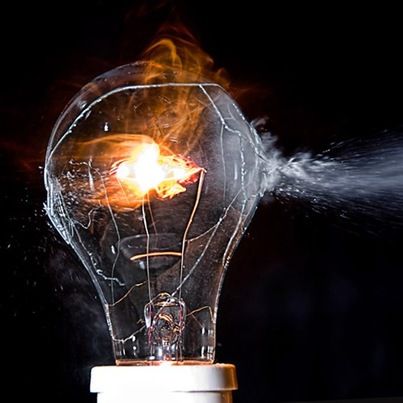 In addition to the above features, there are multiple techniques in photography. However, they are widely used with DSLR's and etc. Many standalone cameras including your smartphone camera offers an array of features like Smile detection, self-timer, multiple scene modes. Also, the appstore in iOS and Google Play on Android offers thousands of apps for the above discussed techniques. For instance, iBooth on iOS allows the user to self-timer on action. Similarly, for Android the Pixlr-o-Matic is a powerful tool that offers a smile shot, beauty shot for improving skin tones, and multiple scene modes. Multimedia features like white balance, focus, exposure, timestamp and self-timer along with various picture modes are just handy. In the recent times, Windows marketplace also showed some progress and added thousands of apps including apps for camera.
We are happy to know some wonderful apps and handy tips from readers on this topic.