Gameloft unveiled today its first Android game ever built from Unreal Engine. The French video game publisher and developer announced it via its official Facebook page. The teasing of the game on the social networking site is something big. The developer writes there, "The story of Gameloft's 1st Unreal Game will soon be revealed." It adds that the image has hidden hint that needs to be unwrapped. Let's have a look to what the Facebook page writes in actual:
"A hint is hidden in the artwork above. Can you find it?"
"The hint hunt continues! Vote to unlock the next hint. Choose between (YouTube trailer and the Artwork)."
Except the image of the game on the Facebook page there is no other information about it. Check the below image and see whether any hint can be unlocked from it.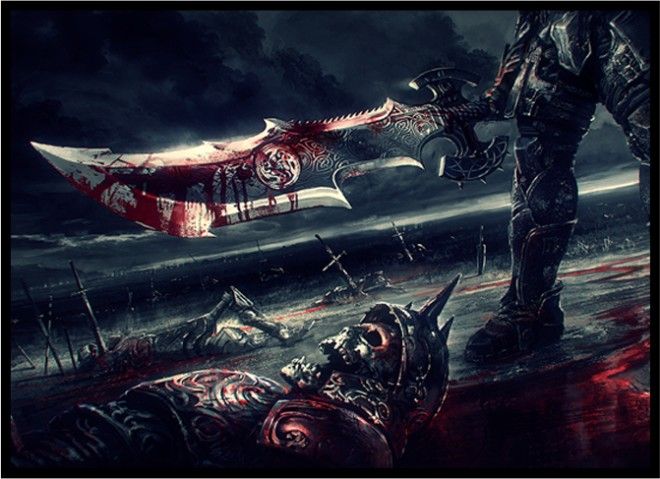 Well, does the massive sword in the image makes you think of Infinity Blade? If this guess is perfect then Epic may have commissioned Gameloft to develop the game. This may also make some sense as Gameloft is more experienced in developing games for Android than Epic. One more guess is there. The dead skeletons, the swords and the armor also suggest some kind of RPG, probably action RPG like that of Gameloft's own Dungeon Hunter 2. What is your guess? Do share in the below comment section.