Yumby Smash is physics based smashing game for iOS devices by PlayGearz Inc. The game is based on a storyline in which you will need to help your friends and planet from evil Colonel Crumpet, who is preparing a machine to suck all your food. You will need to destroy different parts of this machine using cute little characters in the game. Graphics of this game are pretty good with colourful visuals. You will start the game by choosing your Yumby and after that you will be having 4 other choices of these creatures.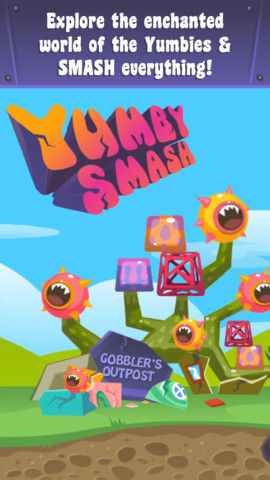 Controlling of the game is kind of similar to Angry Birds and other games using sling shot controls. You will be destroying enemy weaponry by smashing tiny Yumbies into the blocks. There are three different worlds in the game with 90 levels. One of the best things about this game is that you can also create your own levels. So it is kind of having unlimited game scope till you get bore. But the game is pretty unique with lots of hours of enjoyment.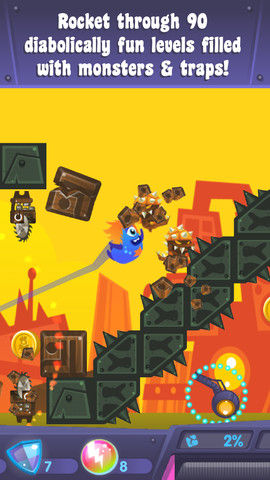 Features of Yumby Smash free physics based puzzle game for iOS devices –
Graphics of this game are pretty good with colourful visuals and details.
Controlling is slingshot type using drag based controls.
90 levels of fun in three different worlds.
Create and share your own levels, so unlimited gaming fun.
6 Different cute characters to choose for destruction.
Game scope is pretty wide with its unlimited levels.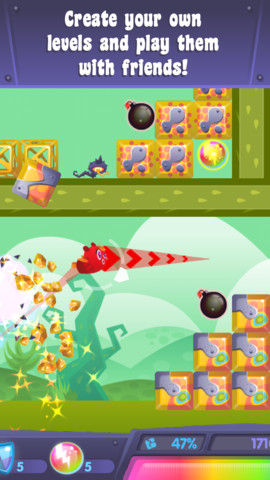 Conclusion
– Yumby Smash is a casual physics based funny game. Game is free to download, so you should totally try it out.
Our Ratings – 4.5/5
Download Link