X WaterMan is a new side scrolling plat-former game mixed with adventure. This game is kind of similar to Super Mario Bros. It is developed for iDevices by Wang Chao. Well, all of you might loved Mario games in the past, if you are looking for something similar then you can check out X WaterMan. In this game you will need to control a character to collect coins, find treasures and avoid obstacles like Fireballs and Snails etc. You will also discover power ups and more coins on your way to clear the levels. Graphics of this game are good and having good details.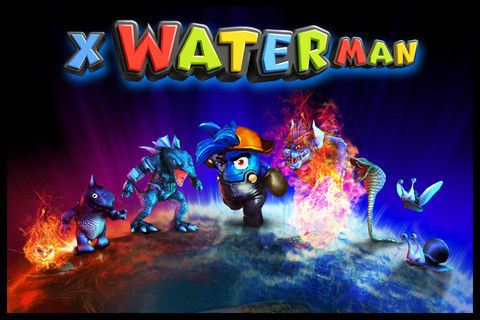 Levels of X WaterMan are kind of similar to the game you played before named Super Mario Bros with similarities of invisible bricks and all. When you will be clearing levels you will find so many types of enemies to fight with. Controlling is not really good because of glitch of graphics on the screen some times. We want to give this game a 4stars rating but it is not really that unique and having higher price tag, so we are giving up on only 3 stars for this one.
Features of X WaterMan adventure game for iOS devices –
Graphics of X WaterMan adventure game are good.
Controlling is little hard sometimes because of graphical failure.
Collect coins and power ups to make levels easier.
Sounds used in the game are normal.
Game play is pretty wide.
It is a little over priced comparing to what its offering.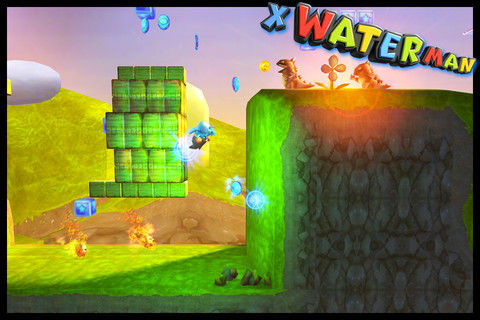 Conclusion
– X WaterMan is an adventure game for iOS devices but it is kind of a copy of the classic game Super Mario Bros. Its game play and environment is good but it is overpriced, so you should wait for a sale if you liked it.
Our Ratings – 3/5
Download Link