Worms vs Birds is a new game for iOS devices. This game is developed by Chillingo Ltd for iOS. It is a perfect game for the gamers who loved Angry Birds game series because of shooting and all. In this game you will have to shoot the birds using worms. Load your cannon with worms to shoot the birds. This game is easy to understand because of similar game apps in the market. It is very similar to the famous game Angry Birds. There will be different types of the snails in the game to load up the cannon and these all have a different type of flight patterns. There are many similar games are there on iTunes Store like that but this game is offering cool graphics and different characters. Graphics of this game are pretty cool as the developer is Chillingo Ltd and they really offer cool graphics in their games. If you love sling shot type of games then you will totally like it. There are 60 different levels are there in this game to enjoy on your iDevice. Special powered worms are also there to use in the game.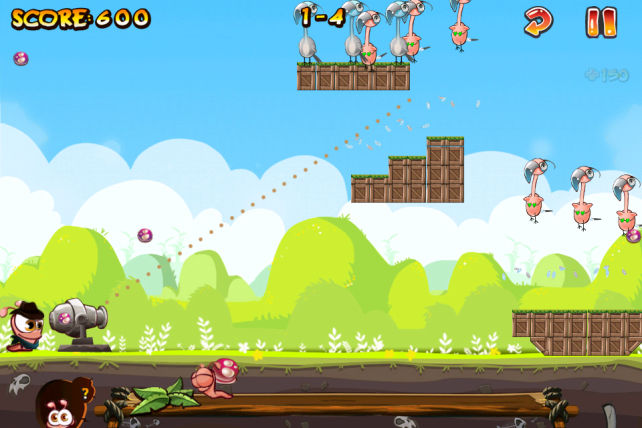 Features of Worms vs Birds for iOS devices –
– Graphics of this game are pretty cool as the game is from Chillingo Ltd.
– There are 60 different types of the levels to explore in this game.
– Different types of worms are there to use to shoot birds.
– Different game modes are also there.
– Special worms are there with special powers.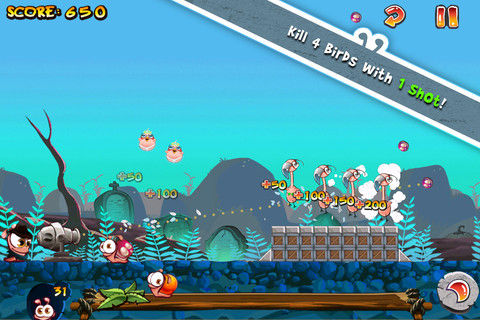 Conclusion
– If you are a fan of Angry Birds type games then Worms vs Birds by Chillingo Ltd can be a good addition to your device.
Our Ratings – 4/5
Download Link –
Worms vs Birds