Weapon Chicken is an Android Game with a Chicken fully loaded with weapons. This game is developed by EasyFunGame with over all enjoyment. This game has a lot of game play with its four different worlds. New world Weapon Chicken – Christmas is also added recently. You will Control a chicken with lots of weapons shooting around enemies. So this game is pretty interesting with the graphics and the perfect back ground sound. Its in the category of action and arcade android games. This game is totally free for Android Device users so this can be a good reason for you to try this game.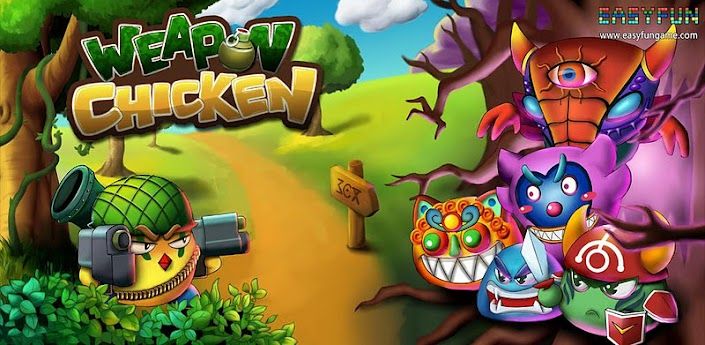 Features of Weapon Chicken Android Game –
The graphics of this game are really cool and as its free but still gives you amazing graphics to enjoy.
Its environment is 3D and it offers 4 different worlds to enjoy. All of these worlds have 9 levels in each so that's a huge game time for you to enjoy.
The controls can take a little time to understand. This game comes with two buttons first one to control the chicken on left and the second one on right to control the aiming.
This game don't have any sound at the menu but in game sounds are pretty interesting.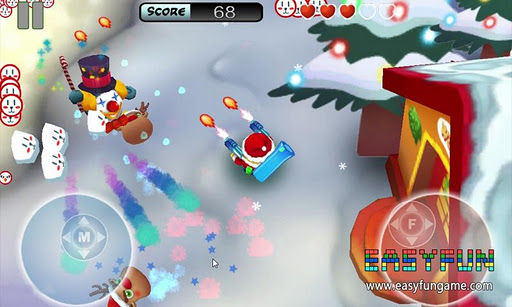 Conclusion – Weapon Chicken is surely a great game with lots of cool features of graphics and all. You can control an angry chicken with lots of weapons and you will surely have fun playing it. As there are so many levels you enjoy the game play is quite huge and it is totally free for Android device users. So from our side you must try it out. Our Ratings – 4/5 Download Link – Weapon Chicken Google Play Store.