Warmongers HD is a new game for iPad devices based on Castle Defense. This game is developed by Category 5 Games. This game is pretty interesting because it says it's a castle defense game but this is totally different than the other games because you have to walk around to kill the goblins. So you don't have to sit around a castle and wait for the enemy soldiers coming to attack you. There are different features are there in this game like when you will start playing the game then you will start with normal knights to fight with, but later on after earning a lot of points you can also unlock the other fighters too. You can get a new soldier with the points that you can also earn during the battle with the loot and all. Graphics of this game are kind of pretty normal and doesn't impress that much. You can also make different upgrades in the game using the gold and in app purchases.

Features of Warmongers HD game for iPad –
– Graphics of Warmongers HD are very simple and don't look so attractive.
– Game play is good and interesting with the cool soldiers and their weapons.
– There are different types of upgrades and unlocks are there in the game.
– As you will go further you will get more powers to kill down your enemies.
– In App purchases are also there to buy different upgrades and all.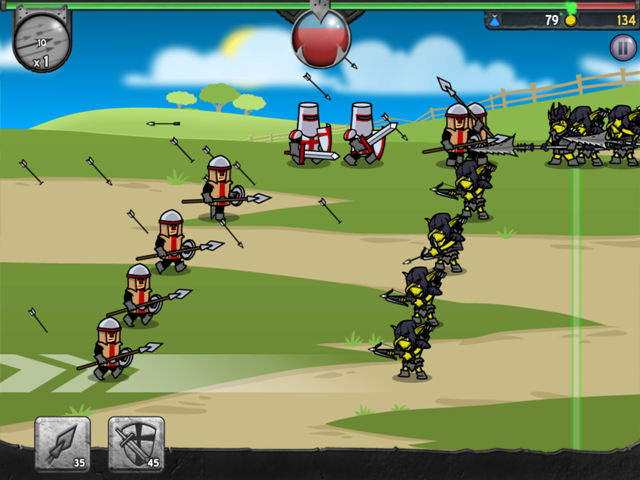 Conclusion
– Warmongers HD is a defense game but with unique features. Its graphics look very normal on iPad devices. This game is currently at 50% launch sale. If you want a new defense game experience than you can grab it for $1.99 at the moment.
Our Ratings – 4/5
Download Link – Warmongers HD.