WarCorps Genesis is a new game on iTunes Store in third person shooter category. This game is developed by the creators of previous hit iOS game Call of Mini- Zombies. Triniti Interactive Limited has made another entry in their third person shooter games with WarCorps Genesis. Graphics of this game are normal. In this game your main goal will be shooting around enemies in the 60 different types of missions.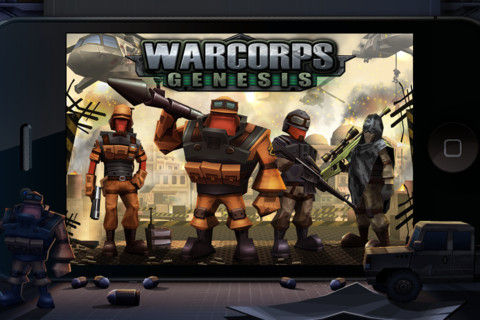 You will be completing all the missions using four unique types of characters. Controlling of the characters is just like other third person shooter games. Left side joystick button is to move the character and right side buttons on the screen are to shoot the enemies. Game is not really that difficult because enemies in the game don't move around much. So you will find it easy to kill them. You will need to complete some objectives in each of the missions. You can use different types of guns in this game.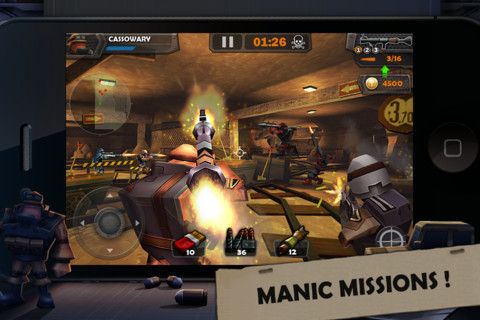 Features of WarCorps Genesis TPS game for iOS Devices –
Graphics of this game will not really impress you much. Character details are simple.
There are 60 different story missions to complete in the game.
There are four unique characters to complete missions.
Sound effects and special effects are good.
Different types of achievements and badges to earn in the game.
Many types of weapons to choose from.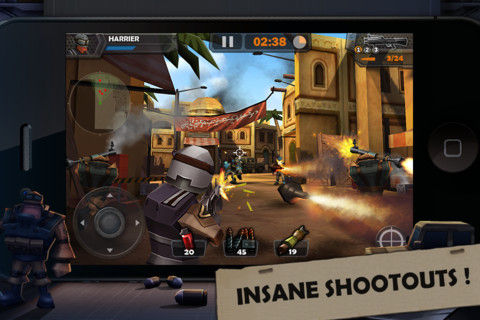 Conclusion – Well WarCorps Genesis might not impress hard core shooter game lovers, but it is kind of a good starting for new third person shooter players. Our Ratings – 3.5/5 Download Link