Walking Dead : The Game is a new game based on zombies for iOS devices. This game is actually not new, it is an iOS port of famous PC and XBOX game; Walking Dead –The Game. It is released for iOS devices by Telltale Inc. If you are a fan of the PC version or the XBOX version of Walking Dead game then you should totally have it on your iDevice too. It is not like the other zombie games in which you just have to go around and shoot zombies. You will also explore the dark side of the zombie apocalypse. There is more than just gaming in this game, it is having the stories from the comics and TV shows. Storyline of this game is great and the main character of the whole story is Lee Everett. You will have to pay more attention on the game story and there will be a lot of narration during the game, so read carefully what the characters of the game say. Graphics of Walking Dead the game are really very cool and not suitable for kids. Lets check out all the features of this game below.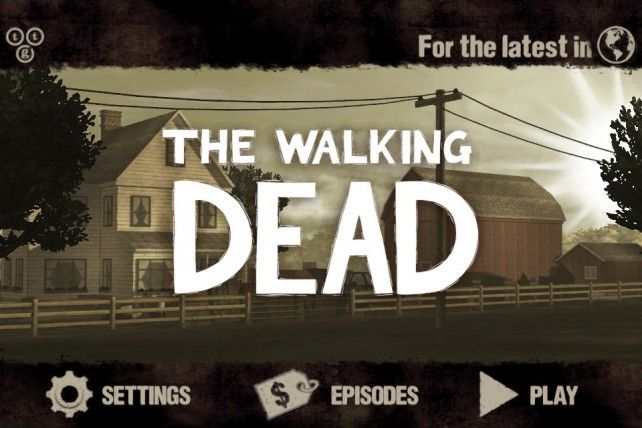 Features of Walking Dead : The Game for iOS Devices –
– Graphics of Walking Dead iOS game are awesome with lots of details.
– Game is based on famous comic book series by Robert Kirkman.
– Make strategic based actions in each episode of the game.
– Controlling of the game is pretty easy.
– There are 5 episodes in the game to enjoy.
– Sounds used in the game are perfect for better experience.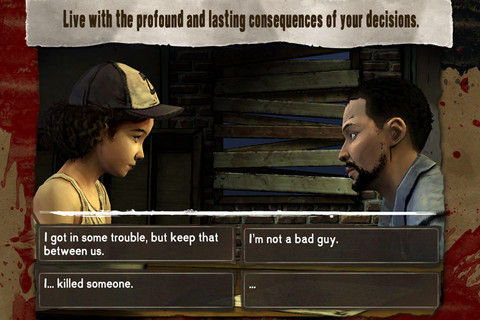 Conclusion
– If you love Walking Dead Comic book series then you should totally get it on your iOS device. It will be a great experience for you.
Our Ratings – 4/5
Download Link – Walking Dead : The game