Verticus is a cool action and adventure based game for iOS devices. Concept and storyline of this game is developed by the creator of Spiderman and Iron Man, Stan Lee. He is a comic creator and gave us a lot of comic books to enjoy of our cool super heroes in the past. Verticus is based on a cool storyline where you play the character named Verticus and you are equipped with lots of high tech elements to save the earth from its destruction. It is basically an endless adventure game where you are falling off the edge and you collect power ups and all to save the earth from its destruction.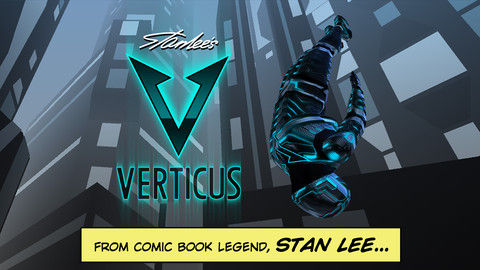 Graphics of this game are brilliant and look really good on retina display devices. Graphics will remind you of the movie Tron Legacy because the character kind of look alike. Controlling is easy with the touch based controls. You control the character and collect power ups on your way to destroy the incoming enemies. You will also collect gold rings on your way to stop the earth's destruction and you can use them in the shop to buy more power ups.
Features of Verticus Action adventure game for iOS devices –
Graphics and visuals of Verticus are stunning.
Characters and the storyline is designed by Stan Lee.
There are lots of power ups and upgrades in the game.
Game centre achievements included in the game.
You can challenge your friends with your high scores.
Controlling is easy to understand.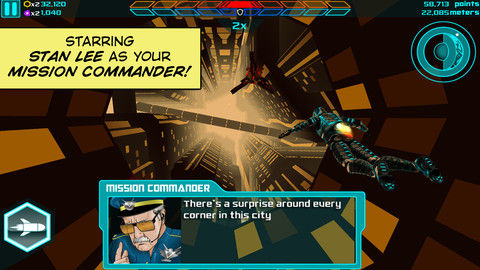 Conclusion
– Verticus is basically an endless falling game for iOS device users. If you love this genre then you should totally try it out because its concept is created by famous comic creator Stan Lee.
Our Ratings – 4.5/5
Download Link