Unstoppable Fist is a new action game for iOS devices. This game is developed by Ragtag Studio LLC and it offers a cool action game play to enjoy on your iOS device. Unstoppable Fist will bring you the memories back of the old timer games in which you spend lots of hours and coins to defeat enemies. The sound tracks used in the game are pretty great and these are available to download for free too. The graphics of the game look 16 Bit and this will bring you back the memories of the old time.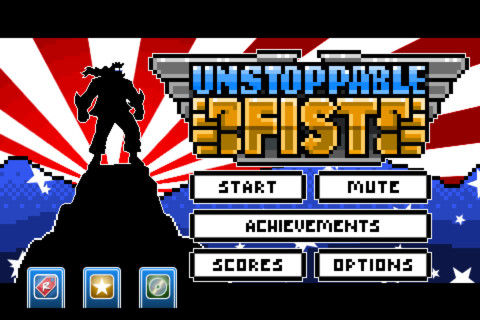 In this game there is single mode to enjoy but its enough to enjoy the game. When you will start the game for the first time then you will get a tutorial on how to play the game. Then the action starts when you punch the enemies with your fists. You can't move your character in the game, all you need to do is tap on the specific areas to attack enemies. Whenever an enemy gets in that zone just attack there and it will hit the enemy. Features of Unstoppable Fist Action game for iOS –
– Graphics of this game are like the old times in 16 bit.
– Sounds used in the game are pretty good.
– Control options are also simple.
– 20 different types of enemies are there to defeat.
– Compare score with others using leader boards.
– Unlock two animated stages in the game.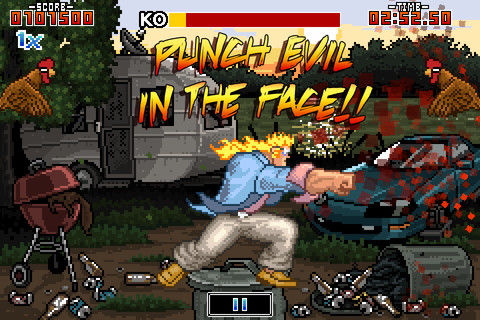 Conclusion – Unstoppable Fist may be a different game than the other games available at the time but it surely brings back the memories of the 16 bit gaming. We really liked this game because of its features and we would recommend you to get it on your device if you want to enjoy the 16 bit fun. Our Ratings – Unstoppable Fist