Toon Shooters is a new game for iOS devices. It is developed by Mooff Games and it is free for a limited time on iTunes Store. This game is basically about shooting and killing the enemies while dodging their bullets. The game play and the controls of the game are pretty easy but it gets harder when you go further. Graphics of this game looks kind of cartoony but fun to look at. They are also retina ready and look good on HD iOS devices. Controlling of the game is pretty easy and you can control it using 2 fingers. One finger is to control the ship and the second finger to charge the shots. While shooting your enemies in the sky you will also need to dodge the bullets too. There are eight different types of characters are there in the game and you can also upgrade them, each of the characters have their own unique attacking power. We really liked this game and you should totally get it till its free for iOS devices.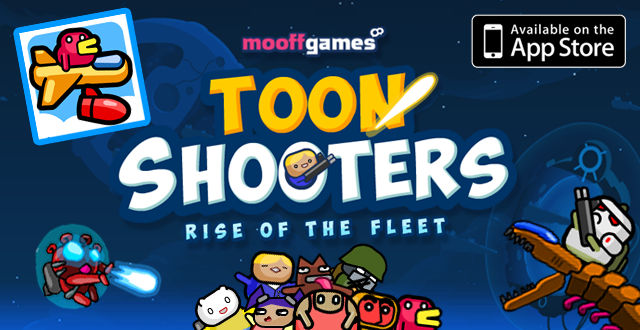 Features of Toon Shooters for iOS –
– Graphics of Toon Shooters are in cartoony style and look good.
– There are 8 different characters to unlock and upgrade in the game.
– 14 different maps with boss enemy to defeat.
– It is also multiplayer so you can play with a friend.
– Free to download for a limited time.
– Controls of the game are good and easy to handle the ship.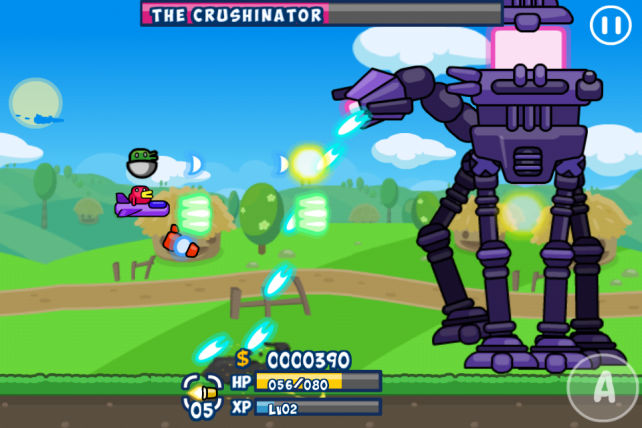 Conclusion
– Toon Shooters is a cool game to enjoy on your iOS device. The graphics, controlling and the sounds of the game are pretty good. You should totally get it on your android device.
Our Ratings – 4/5
Download Link – Toon Shooters Free.