Tiny Troopers is another well designed game for iOS devices. This game is developed by Chillingo Ltd and its an adventure game for iPhone and iPad devices. In this game you will have to control a brave troop of military men. These are in miniature version but still can kill lots of enemies. You will have to kill different enemies and to complete the missions just find the loot. The controlling of this game is pretty easy so its fun to play this game. All of these miniature soldiers have sense of humour that any type of military soldier must have. If you really want to play this game easily then first go through the tutorial before you start playing the mission mode. You can get this game on any iOS device including the Apple iPod too. There are different missions are there to enjoy the game for a long time. Now check out the features of this game mentioned below.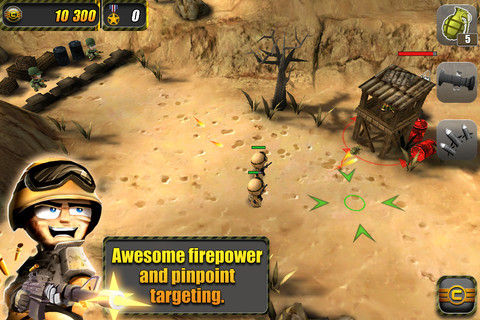 Features of Tiny Troopers game for iOS Devices –
– Graphics of this game looks pretty great and well designed by the developer.
– There are three different chapters are there in the game. Each chapter have 10 levels so its 30 level game you have to complete.
– You can also upgrade your weapons and get more abilities for your soldiers.
– Three different modes are there to enjoy.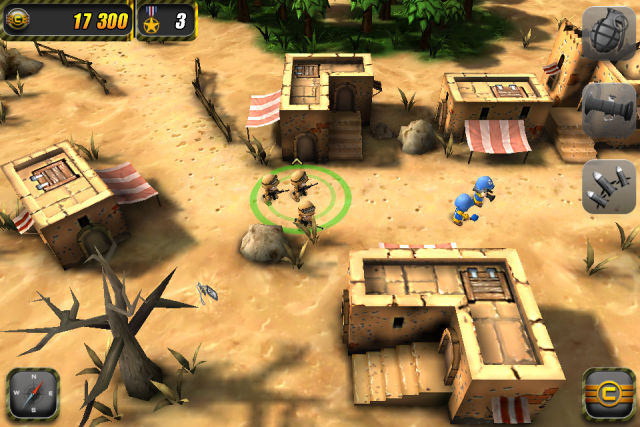 Conclusion – Tiny Trooper is a well designed iOS game but the price tag of $2.99 is pretty high. Well if the price tag wasn't that high, we would have totally recommended this game for you. Still those who want to have fun with Miniature troop can have the game on your device because of its graphics and game scope. Our Ratings – 3.8/5 Download Link – Tiny Trooper iTunes Store.