Tiny Bee HD is a new game for iOS devices. This game is another endless runner game for iOS device in which you have to control a Tiny Bee and help it to collect Honey Drops. Graphics of this game are pretty cool and you will surely like them. Well as we said before you have to control a Bee who is really excited to collect the Honey Drops and you will have to tap on your device screen to keep its momentum. If you guys have played the game Tiny Wings then you will find Tiny Bee kind of similar to it. The controls looks pretty same and scoring in the game is also pretty similar. Well overall graphics are really different than Tiny Wings. Tiny Bee HD also allow you to choose your own difficulty level and in each mode there will be different expierence.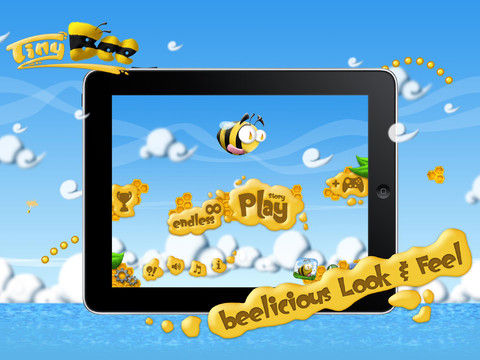 Features of Tiny Bee HD for iOS Devices –
– The graphics of this game looks pretty great and you will surely like them.
– Controlling of Tiny Bee is also pretty easy.
– Different Difficulty levels are also there to choose.
– Game is endless runner so you will get gameplay as much as you want and you can enjoy its 20 levels too.
– There is a story mode in the game in which you have to complete different tasks.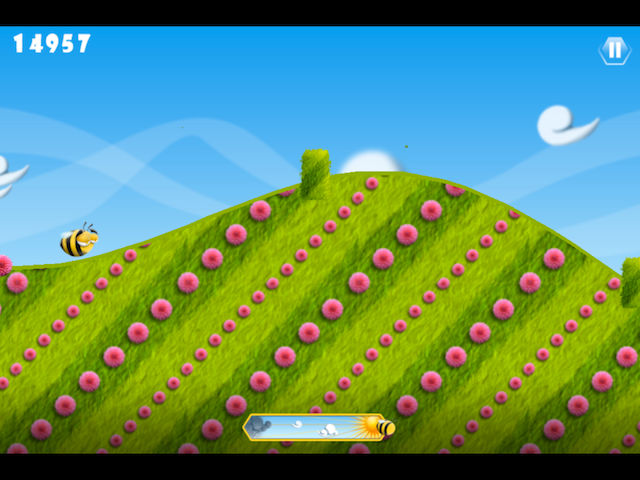 Conclusion
– Well if we compare Tiny Wings and Tiny Bee HD then we found out so many similarities between them. So if you have played Tiny Wings before then you should think before getting Tiny Bee HD. For gamers who are not stickler to origional games, they can go for this game.
Our Ratings – 3/5
Download Link – Tiny Bee HD iTunes Store.