Thirsty Fish is a new game on iTunes Store for iOS devices in the casual games category. This game is developed by SocialBug Labs. This game is for the fan of casual games. This game kind of look like the Fruit Ninja with the game play its atmosphere is different because in the game you need to free fishes trapped in net. You will have to slice the fishes to free and let them out of a net in which they are trapped in. While freeing the fishes from the net you will have to avoid the coins otherwise you will lose them in the ocean and your scores will be less. The coins can be used to get special features in the game like with 500 coins you can free all of the fishes in the net at once. So this is a casual game but it is a little over priced for sure. The controls of the game will keep your interest in the game all the time because you can't lift your finger from the screen while playing it.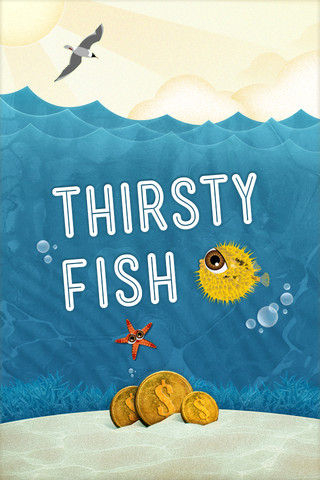 Features of Thirsty Fish for iOS –
– Graphics of this game are pretty simple but the fishes are drawn beautifully.
– Its controls are good to handle the game.
– This game is good to play when you are having short time, like waiting in the line at grocery store.
– Two different modes are there to play the game.
– There are no extra bonuses and special features are there in the game.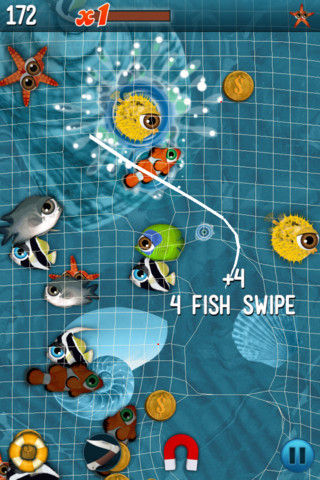 Conclusion
– Well Thirsty Fish might interest the casual gamers but its price is a little bit high. So if you are a fan of casual games than you should have it or you can also wait for a sale too.
Our Ratings – 3/5
Download Link – Thirsty Fish.