The Last Driver is another game like Temple Run and all but its featuring different game play. In this game you will have to drive a car to as long as you can while dodging different types of obstacles. This game is totally free for iOS devices and it is developed by famous game developer Chillingo Ltd. This game doesn't really look like other Chillingo Ltd game for iOS devices because of its graphics. All the graphics in this game are very normal and doesn't appeal much.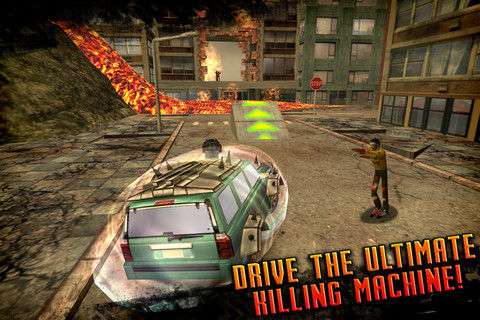 Lets talk about this game now, it is a survival driving game in which you have to drive your car as long as you can and earn points at the same time. You will start with a car which will be having armour, spikey fenders and a gun. Your goal will be to go as long as you can and kill zombies on your way. You can also pick up different types of power ups and ammo on your way. Additional power ups will help you to kill zombies quickly and go faster in the game. Lets check out the other features of this game below.
Features of The Last Driver free game for iOS devices –
– Graphics of this game are very normal and don't expect any more than that in this game.
– It is an endless driving game, your mission will be to survive as long as you can.
– Kill zombies on your way and collect different power ups.
– Control car's steering, jumping, shooting and all. Car will run automatically you just have to control direction.
– There are many objectives are there in the game to complete.
– Upgrading of car is very costly.
– In app purchases are also there to progress faster in the game.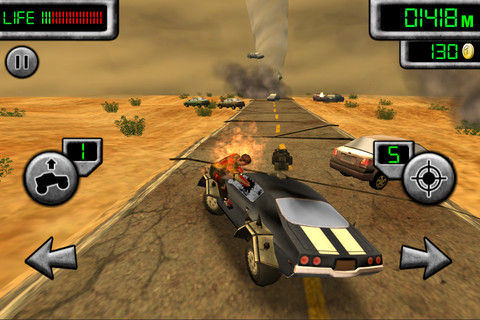 Conclusion
– The last Driver is another endless running game with twist of zombies and car. As this game is free for iOS, you should totally check it out for once.
Our Ratings – 3.9/5
Download Link