Table Hockey HD is a new game for Android Device users. This is a mixed up game of air hockey, pinball and all. You will find it quite hard to master the game. Table Hockey for android devices brings a new and fresh mini sport to enjoy on their portable devices. This game is quite challenging and you will have to play a lot to master in this game. If you have ever played air hockey then you might have liked the interface of air hockey and its gaming style, well this game also offers this type of gaming style on Android. This game has fewer graphic and you will find a field to play on your screen. There will be two different models on each ends of the gaming field. There will be one blue and one red model to stop your goals.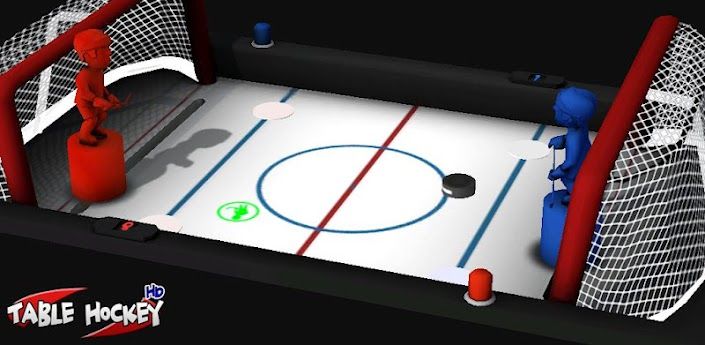 Features of Table Hockey HD Android Game –
– Graphics of Table Hockey game are in 3D style. You might not like the overall graphics but that's what this game has to offer.
– There are two modes to play this game on a device. You can also play Vs the game and also with a friend too. So single player and multiplayer modes are featured with this game.
– There are 3 different difficulty levels are there with this game and 10 different progress levels to explore.
– Leader boards are there to check out your scores and achievements compare to others.
– Controls are pretty easy with swiping of players to hit the hockey ball.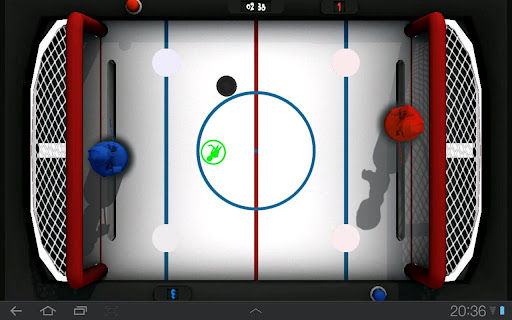 Conclusion
– This game offers a new style of gaming with the mixing of Air Hockey, pin ball and arkanoid. The graphics are in 3D and the game play is not that bad. You might like this game because it offers something new.
Our Ratings – 3/5
Download Link – Table Hockey HD Google Play Store.