Super Stickman Golf 2 is a cool side scrolling 2D game for Android. It is developed by the NoodleCake Studios who also came up with the previous hit version of the same game. It is one of the best puzzle based entertaining Android games out there on the Play Store. There are a lot of golf courses for you to complete in the game with cool power ups too. Check the full features of the game below. Super Stickman Golf 2 Android Review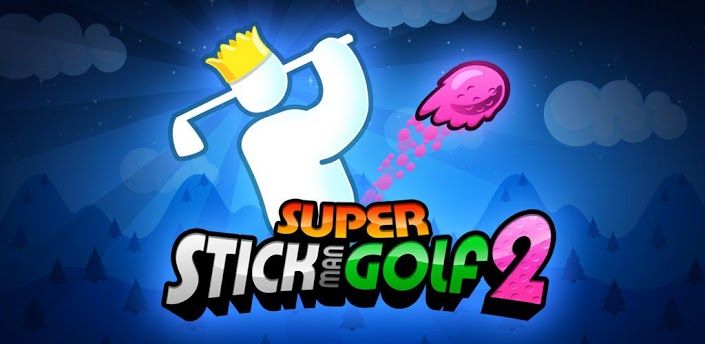 Storyline – There is no special storyline in the game, it is all about hitting the golf ball into the hole in each level. Game Play – Super Stickman Golf 2 is surely one of the best puzzle games on the play store with its entertaining game aspects. Basically you will need to complete, different 2D side scrolling courses in the game. You have to adjust the aim and the power of each shot to get the ball into the hole. Its controls are really easy to handle and you will quickly learn to use the power and aim to shoot the ball. It is also having online multiplayer mode that allows you to compete with random people in turn based game play.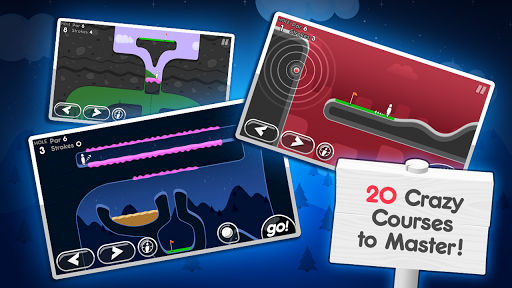 One of the best things about the game is the use of powers in the levels. There are different type of power ups that let you complete the courses easily. You can buy these powers using the in game currency which can be also bought using the in-App purchases. There are 28 hats in the game to explore for your character and they come with unique abilities. Overall, the Super Stickman Golf 2 is really having amazing game play with cool entertaining environment. Graphics –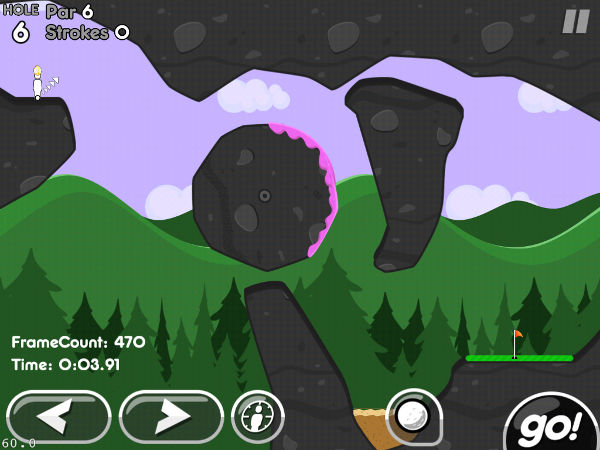 The game comes with simple colorful 2D graphics. There are not a lot of details of the objects but still it's pretty entertaining with the simple graphics. However, the graphics and visuals are enhanced with some cool 2D animations. Overall the Super Stickman Golf 2 packs with colorful details and enjoyable graphics. Audio – It is packed with simple sound effects for different tasks like shooting, getting the ball in hole and winning etc. There are different peppy chip tune tracks in the background but we think you should turn them off before playing the levels. You can enjoy the game without the music and only with the simple sound effects of the game. Pros –
Challenging Game
Addictive
Lots of levels
Multiplayer Mode
Cons –
Just minor issues in multiplayer mode
Our Rating – 4.6/5
Verdict –
NoodleCake Studios has done a great job in the Super Stickman Golf 2 game by mixing the two dull genres including Sticks and Golf. The game is having wide game play with different type of cool stuffs to explore. The game is simple to understand and play but the hard and tricky puzzling levels will ask you for some mind pumping. Recommended Android puzzle game.
Download Link