Square planet is a new arcade style side scrolling game for iOS devices. This game is developed for iDevices by Majaka. In this game you will need to save the round shaped creatures from square ones. There is a Ninja type round ball in the game to control and rescue the other ones. You will need to control the motions of the character by tilting your device and to make it jump just tap anywhere on your device screen.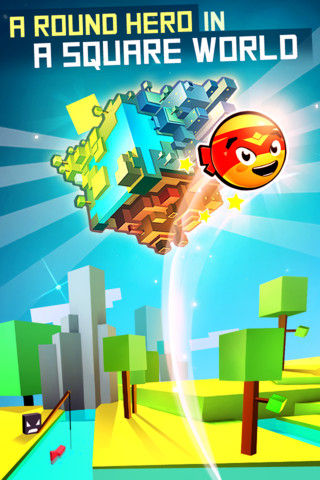 On each level you will need to collect coins to rescue your people by opening doors of their cells. Each time you open a door, you will need to spend coins to open it. But don't worry because you will be collecting a lot of coins on each level. If you ever run out of the coins then you can easily get them by playing the levels you played before or you can also check out the in app purchase options. Graphics are pretty good and controlling will take time to get perfect.
Features of Square Planet free arcade game for iOS devices –
Graphics of this game are normal but look pretty good.
Controlling of the game is not that easy because of tilt based controls.
Funny levels to help your people by rescuing them.
In App purchases to get more coins.
Sounds used in the background are good enough to enjoy the game.
It is totally free to download and play.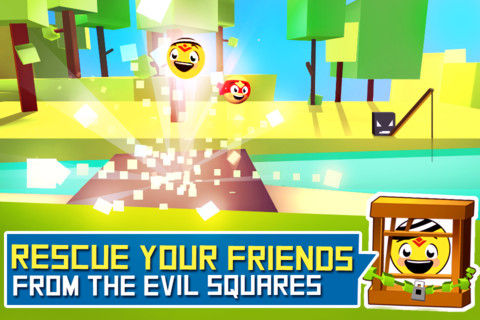 Conclusion –
Square Planet is a cool side scrolling arcade style game and you will surely like it. There are cool levels with good graphics in the game. As it is free to download you should totally give it a try for sure.
Our Ratings – 4.2/5
Download Link