Sprinkle is a new amazing puzzle game for Android devices. This game is surely pretty amazing because the editors at Google Play Store rated it Editors Choice and this is surely amazing reward for any game there. This game is developed by Mediocre gaming firm for android devices. It features the game play of throwing water through a pipe to clear the levels. Its graphics are really amazing and the concept of the game is pretty good with adorable aliens and saving them using water. In this simple to play but hard to master game you will have to use a water cannon to stop the fire. You will need to adjust the height and the angle of the water cannon to save the alien creatures from fire. So this game offers you a challenging game play and you will surely like it. You will have to make sure that you don't run out of water while fighting with the fire because it is the main thing in the game.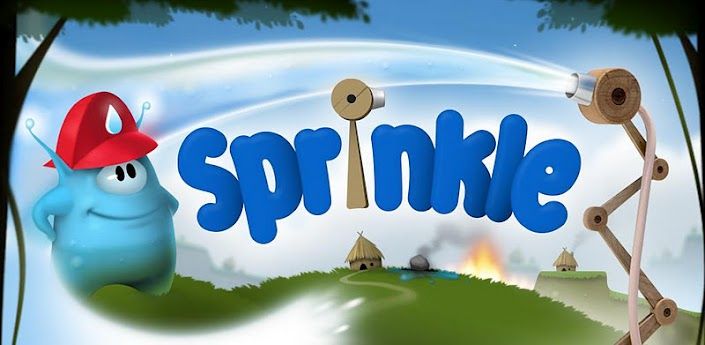 Features of Sprinkle Puzzle Android Game –
– Graphics of this android game are pretty awesome and the environment is also good.
– The game play is pretty challenging.
– Controls are easy but hard to master the game.
– Physics based puzzles are there to enjoy the game.
– There are 72 levels are there in this game with different puzzles to solve.
– Sounds of the game are surely good to listen while playing the game.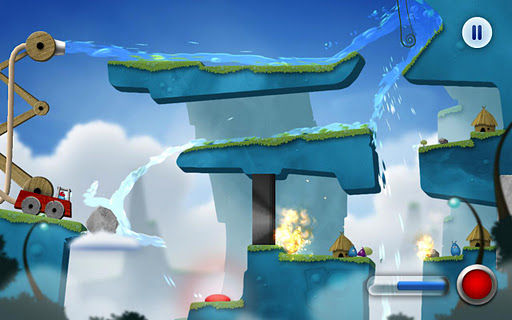 Conclusion
– Sprinkle is surely one of the best android games we have ever reviewed. This game offers you a mixed up challenge of physics based puzzles with the cool graphics and sounds. Our word on this game for you is – Just totally Get it!
Our Ratings – 5/5
Download Link – Sprinkle Game.