Smashing Planets game is an earth defending game for iOS devices. This game is developed by AppCrowd Entertainment. In this game you will have to save our planet earth from alien invadors whom are trying their everything to destroy our planet. So you will need to save our world using missiles and all to attack alien ships. This game is pretty easy to play but hard to master because when so many alien ships start coming you will find it difficult and fun to control. To attack on the alien ships you will need to create a line from earth towards the enemy ship and a missile will follow this path and hopefully destroy the alien ships. This game is kind of similar to Flight Control game in which you need to draw a line to land the planes. Graphics of this game are pretty enjoyable. Different types of weapon upgrades are also available in the game so you will not get bored playing the game.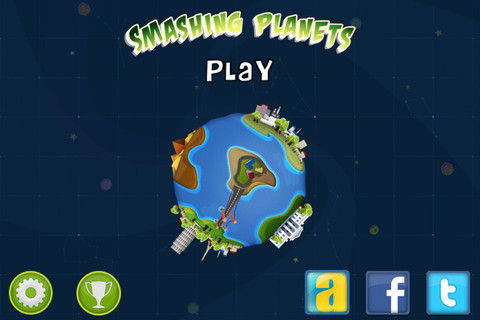 Features of Smashing Planets game for iOS Devices –
– Graphics of this game are normal and pretty enjoyable.
– There are more than 16 levels are there to enjoy the game.
– Boss enemies are also there to increase the game scope and over all fun.
– Controls of the game are pretty smooth.
– Different weapon upgrades are also there in the game.
– Story Line of this game is pretty great.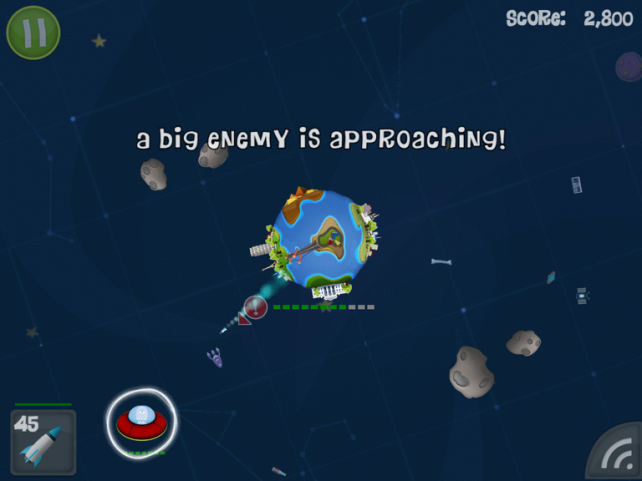 Conclusion
– Smashing Planets doesn't offer you a lot of game time but still its 16+ levels are pretty great to enjoy. It is surely a very addictive game for iOS. Our word on this game for you is – Just Get it on your device.
Download Link – Smashing Planets iTunes Store.