If you love to watch videos of suspects trying to get away using their cars from police officers on YouTube or on your TV then you will love Smash Cops Heat. It is a free game by Hutch games for iOS devices. Basically you will be controlling a cop car in the game to pursuit criminals. All of these actions are in 3D graphical environment with helicopter point of view camera. There are different types of missions to complete in the game like taking down suspects cars and escorting them to the police stations as well as collecting evidence.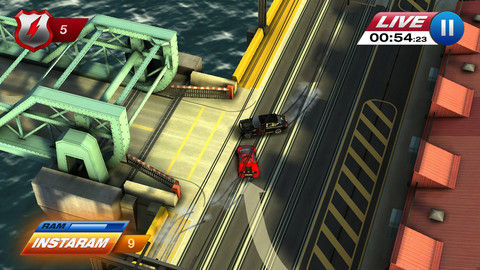 Different controlling options available in the game for players. In further levels you will be able to upgrade your cars and unlock more power ups and all. Try to collect all 5 stars in each level to unlock more stuff quickly. Its kind of difficult to earn all the stars because it depends on the time you take to catch the bad ass suspects and health of your vehicle. You can also unlock new cars who are much faster than the starting ones. In app purchases are also included to buy useful stuff.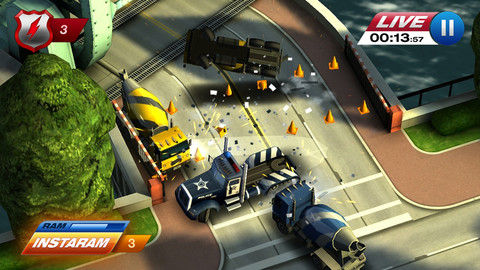 Features of Smash Cops Heat free action game for iOS devices –
Graphics of this game are in 3D and having amazing visuals.
Different types of missions to complete.
Unlock more cars and power ups in the new levels.
Tutorial in the starting to teach how to use controls.
Different control schemes available to use.
Get more power ups and useful stuff using in app purchases.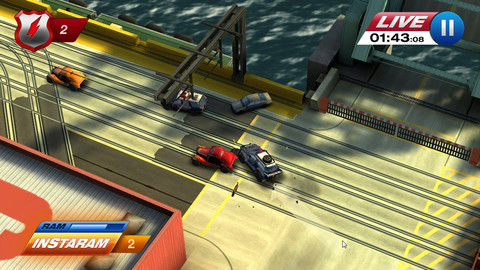 Conclusion
– If you love games based on police and criminals then you should totally go for Smash Cops Heat. It is available to download free, so give it a try for sure.
Our Ratings – 4.3/5
Download Link Free