Skyriders is kind of a different game featuring platformer and racing game experience. This game is developed for both iOS and Android devices by Inverse Blue gaming firm. In this game basically you need to control a spaceship with aliens inside of it to race around cool tracks in space. This game is not having opponents for you to beat. Well you might think there should be some opponents to race with, but this game is different because it is a mixture of platform games and racing games. Game is pretty challenging so you already don't need any opponent.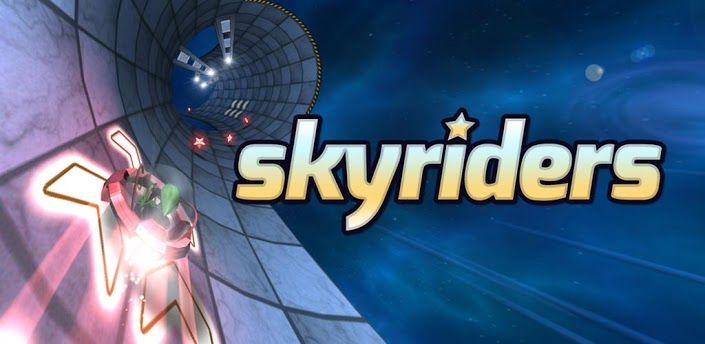 Graphics of Skyriders are really very good with lots of details in the environment and beautiful challenging tracks. Music used in the background is little techno but it fits into the environment of the game, so you will have a good experience while playing the game on your device. Controls are easy with on screen buttons, left side buttons allow you to balance the spaceship and right side buttons allow to jump over hurdles. In the levels you will need to collect stars and bonus strips to keep going. So overall it is having a cool racing and platformer game play and you should totally check it out.
Features of Skyriders racer game for iOS and Android devices –
Graphics of this game are pretty good.
5 different zones to race around.
2 types of controlling option either choose tilt or touch screen buttons to control the spaceship.
You can upgrade your ship using the stars collected in the levels.
Its first zone is free for Android users then they will need to paly the full game.
Music used in the background is really good.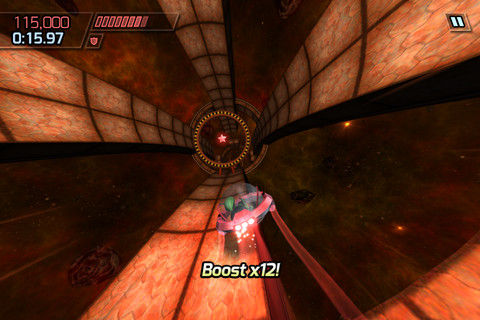 Conclusion
– Skyriders is a must have game for the fans of racing and platform games. This game is pretty challenging and you will do a lot of action while playing the game on your device.
Our Ratings – 4/5
Download Link – iOS || Android