Sketchman is a new game for iOS devices on iTunes Store. This game features the endless running experience on your iOS devices. It is developed by Miniclip.com featuring a stick character running around and killing enemies. The main character of this game and all other background details are hand drawn and look pretty good. So the graphics of this game are pretty simple and look great on iOS devices. Its game play and the controls make it one of the best endless runner games available on the iTunes Store for your iDevices. The main goal in this game is to get your character as far as you can while killing different enemies, dodging obstacles and all. There are two simple control buttons are there on the screen. One on the left is for jump and the second on the right is for shooting. It features triple jump by tapping the button three times and this is surely a unique feature. Lets check out its full features below with our ratings.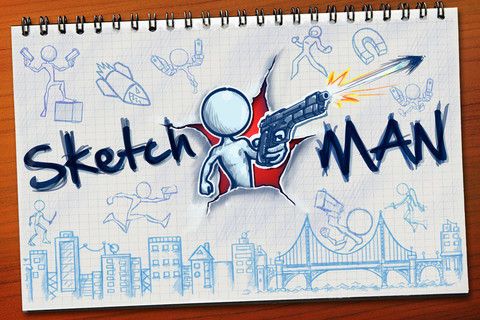 Features of Sketchman Endless Runner game for iOS devices –
– All of the graphical details in this game are hand drawn and look pretty simple on iOS devices.
– There are 6 different types of weapons are there in the game and it will receive more updates in future.
– There are different types of missions to complete like running for a special distance and all.
– Controls of the game are awesome with one button on the left to jump and the second on the right to fire.
– Compare scores with others with leader boards.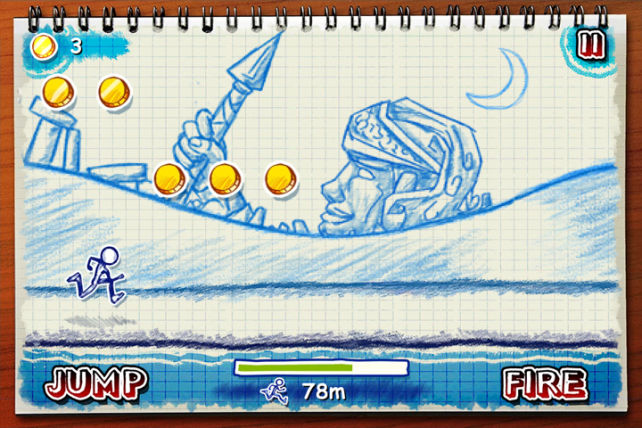 Conclusion – Sketchman is a simple endless runner game by Miniclip.com for iOS devices. It is offering cool graphics with amazing game play. So you should totally have it on your iDevice. Our Ratings – 3.8/5 Download Link – Sketchman