If you are a sports freak and you play lot of games like that then Skater Boy skating game can be a great choice for you. There are only few games are there on the Google Play store featuring skating sports. Skater Boy Android game features all the tricks of skating you do in the real life. If you have never touched skate board in your life before then now its your chance to try out the cool tricks with this android game. The graphical environment of this game really kicks ass. There are many other cool features of this game like jumping over the obstacles and scoring higher. The music used in the back ground while clearing the level is pretty good.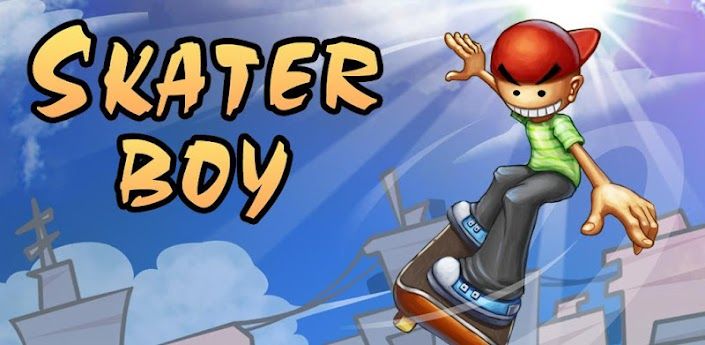 Features of Skater Boy Android Game
–
-The graphics of this game are in the cartoon type style. The main character is not really that detailed but surroundings are pretty good. So for graphics we would like to give it 3 out of 5 points.
-The background music is kind of guitar hero style. If you will do better tricks with the skate board then there will be cheering sound.
-There are 3 different words are in this game. Each of these levels have around 30 levels to play. So the scope is really wide and lot of game play is there.
-It is free for Android Device users.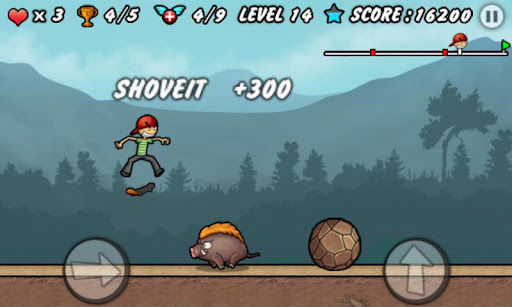 Conclusion
– The graphics are not really that great but you can enjoy. The sounds used in the game are pretty good. As three different worlds have around 30 levels to explore, it surely have a lot of game play. As it is free for android users you should really try it out.
Our Ratings- 3/5
for overall all and as its free then its
4/5
Download Link- Skater Boy Android Game.