Sinister City Vampire Adventure HD is a new game for iOS devices. This game is developed by the famous gaming firm G5 Entertainment. This game is a 3D hidden mystery adventure game for the iOS devices with vampire mysteries and all. This game is having cool graphics with mysterious adventurous game play. As this game is a hidden objectives based game so the game play is kind of pretty entertaining. Your main character in this game is named as John and you will have to save his kidnapped Fiancée Nina. So the story line of this game is pretty interesting. While playing this game you will need to solve different puzzles and explore different ancient castles. There are so many objectives in this game to clear and you will also need to explore a lot of items and all. Hidden objects based games are pretty hard for some people but we find it normal. You will not really get a lot of problem while finding the objects in this game. If you will find any problem while finding the objects in the game then you can also use the hints.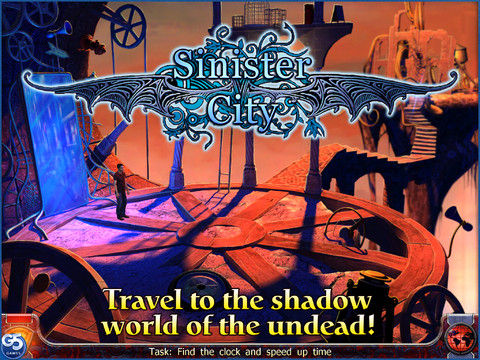 Features of Sinister City Vampire Adventure HD for iOS devices –
– Graphics of this game are pretty awesome comparing to the other hidden based games.
– There are around 50 different scenes to explore in this game.
– 15 Mini games are also there to enjoy.
– You can play this in two modes – Casual and Advanced.
– Controls of this game are very easy to understand.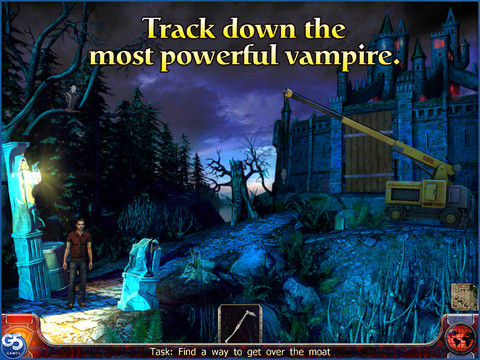 Conclusion
– If you love hidden objective based games then Sinister City Vampire Adventure can be a good choice for your iOS device. It is totally free so you should totally check out.
Our Ratings – 4/5
Download Link –
Sinister City Free