Shellrazer is a new game for iOS devices in the shooting game section. This game is developed by Slick Entertainment Inc. This is a shooting game in which players have to play the role of a Klang Clan Turtle. You will have to guide this turtle across the Goblin Kingdoms and shoot enemies. This game will bring back the old memories of games in 90s. Your main goal in this shooting game will be to guide a turtle and killing out the hordes of the Goblin archers, sheep riders, war machines and ballooners etc. After killing them you can collect different items from them. The main character of this game is a turtle and it will move along the way and you will have to control the shooting. Controlling of this game is pretty cool and you will not face any problem operating it on your iOS device. Graphics 0f this game are normal and enough for a game like this. Whenever you will kill an enemy then you will also collect coins from them to purchase new guns and power ups. There is a shop in the game between all levels to upgrade your ammunition. Lets check out the other features of this game below.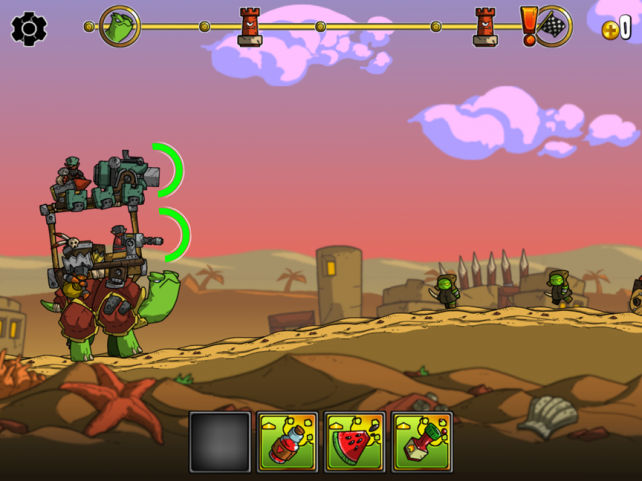 Features of Shellrazer Shooting Game for iOS devices –
– Graphics of this iOS game are pretty normal and look good on iOS devices.
– Controlling of this game is easy with two on screen buttons.
– Control a turtle with guns on this way through clearing Goblin kingdoms.
– Different types of weapon upgrades are there in the game.
– There are 30 different types of enemies to fight.
– There are more than 50 levels in the game to explore.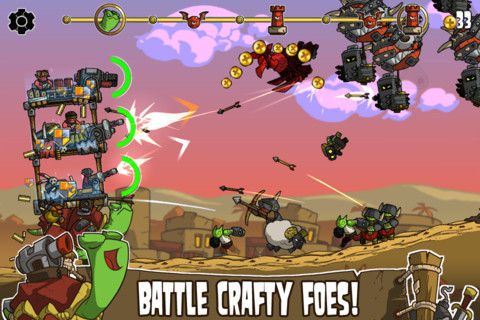 Conclusion
– Shellrazer is a cool shooting game for iOS devices. If you was looking for a game with cool adventure than its perfect for you. So you should totally check it out.
Our Ratings – 4/5
Download Link