Save the Puppies is a cool game for Android devices on the Google Play Store set in a world full of puppies and cats. Some cute puppies are lost in the game and you will need to help their mother to find them again. The game is filled with lots of mind bending puzzling levels in which you will need to unlock the cute puppies. There are a lot of puzzling achievements are also there to complete in the game. Check out the full features of the game below. Save the Puppies Android Review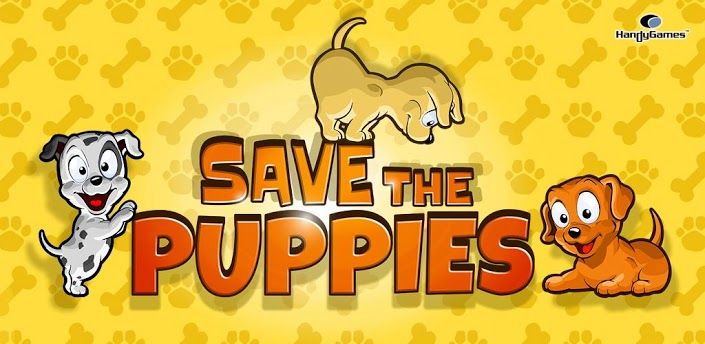 Storyline –
A dog catcher game and took all the puppies from the house and their mother is looking for all of them. These puppies are held in cages in different locations. Now it is all up to you to save these puppies from the evil minds.
Game Play –
The game features puzzle based levels that you have to solve to get all of the puppies back. There are different types of obstacles for the mother dog to avoid and get its puppies back and you are going to solve these cages for her. There are dog paws on the tiles of the level environment to help you solve the puzzles. There are bones scattered on the level that you can collect as bonus items. It comes with easy to navigate control schemes without any issue.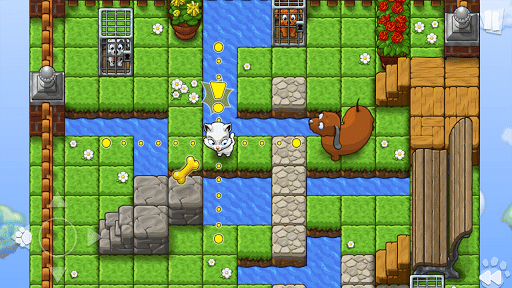 There are around 150 levels in the game for you to complete to find all the lost puppies. You can un do your moves from unlimited time if somehow you encounter a wrong move. It also comes with zoom in features to let you understand the level better. There are 36 achievements are there for you to unlock and score higher in the game. Overall, the game comes with lot of good features to pass your time.
Graphics –
Save the Puppies for Android is developed using cartoon style graphics. They look pretty good for a puzzle game like this. All the characters of the game are beautifully designed. Overall, the graphics and visuals of the game are developed with lot of colors and enhance the game experience.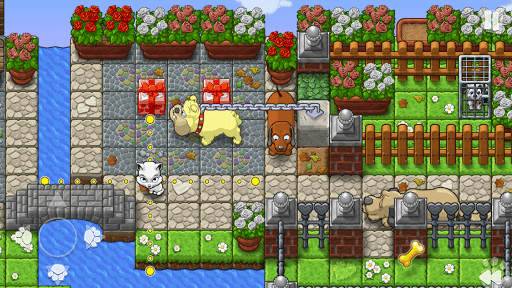 Audio –
It comes with simple sound effects for different situations. The music used in the background is normal but not that impressive. Overall, the music is not a great aspect of the game but anyhow you will enjoy its mind bending puzzles.
Pros –
Cool Story
Good Controls
Lots of levels for Free
Cons –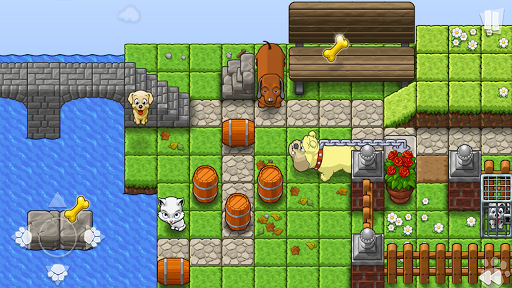 Our Rating – 4.3/5
Verdict –
Save the Puppies is a free game that comes with lot of mind bending levels to solve. It comes with a good storyline and good controls. If you love to play the puzzle based Android games then you should totally get it on your device because it is totally free. The ads on the screen might distract some players, but overall it is a decent game to pass your time.
Download Link