Rush! Bomber is a new adventure game for iOS devices. This game is developed by Friendol Ltd for iOS. In this game you will need to control a character to explore around levels and you will have unlimited supply of bombs with you. So bomb away all the obstacles you get in your way and do the certain task in each level. So each level in this game is having some special conditions to clear it. If you are having less health then just simply destroy the crates to get more power, health and special ability. Game play and graphics of this game are good in its 3D environment. Its environment is kind of similar to Prison Run iOS game. You can control the movements of your character by using on screen button on the left of the screen. There is one problem in this game and it is the performance. When you blow up things then you will find little glitch and the tutorial is also having few graphical problems. But with the combination of levels and environment this is a good game to enjoy.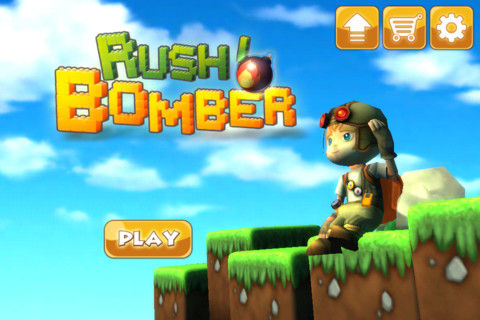 Features of Rush! Bomber adventure game for iOS device –
– Graphics of this game are in 3D and good enough for a game like that.
– Controlling of this game is pretty easy using on screen controls.
– Game play is good with details and all.
– You can also upgrade several things in the game using Upgrade store.
– All the levels in the game are having different types of objects.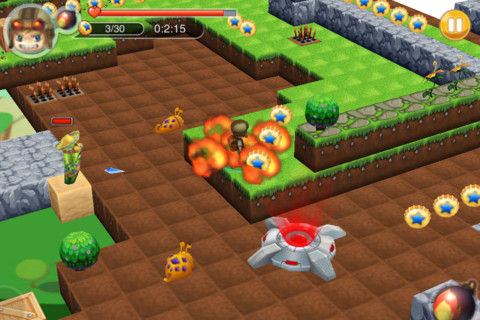 Conclusion – This game is a simple bombing based adventure game for iOS devices. Its game play is good but not that high end like other games. Our Ratings – 3/5 Download Link