RunSanity is a new game for the fans of endless runner genre. This game is available on iTunes Store for iDevices developed by Heliceum. This game is based on a funny storyline. Its main character is called Stan and you will be helping him and his friends to save the whole world from an evil nerd called Dux. One of the best things about RunSanity is that it is having its unique competitive system. You can compete with your friends in the game using its ghost system.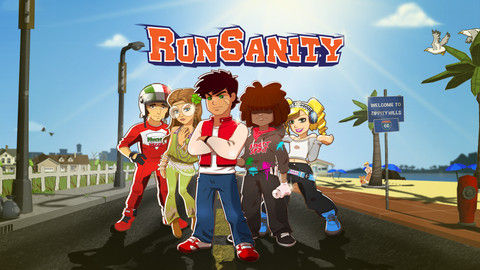 You can record your score by running long distances while avoiding obstacles and then challenge your friends. Then your ghost will appear on the screen when your friend will be competing against you. This same follows when you are challenged by your friends. Graphics of this game are pretty good and the controls are also easy. There are different modes of gaming you can enjoy in this single game. Play the story mode to enjoy its 20 levels and go endless by choosing particular mode. You are totally going to enjoy it with your friends for sure.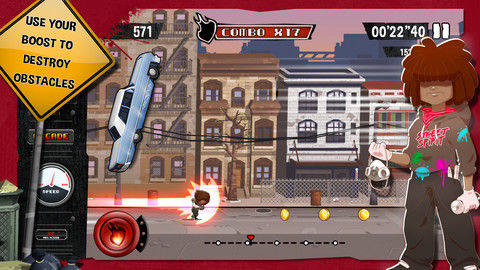 Features of RunSanity free endless runner game for iOS devices –
Graphics of this game are in cartoon style and they sure look good.
Controlling is easy with tap based controls on the screen.
Story, endless and challenge are the three modes in the game.
Story mode is having 20 levels of gaming.
5 characters to choose from with their own special music tracks.
Power ups, combos are there to enhance the gaming.
Unlock new costumes for your characters.
Compete with your friends using ghost mode.
Chat with the opponent in the challenge mode.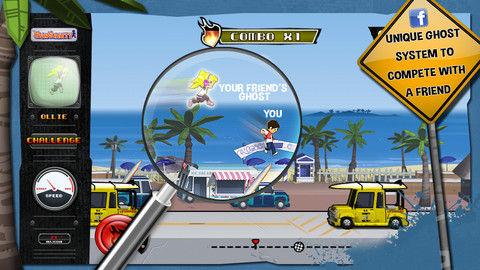 Conclusion
– RunSanity is one of the best endless runner games out there for iOS devices. If you love playing these types of games then you should totally get it on your devices.
Our Ratings – 4.7/5
Download Link