Royal Revolt is kind of an action and adventure game mixed with strategic game play. It is developed for iOS and Android devices for free by Flaregames. In this game you will need to take down enemy troops using your own soldiers and strategies. Its graphics are really good and designed with 3D environment. Your main goal in this game will be to control your troops and destroy enemy castles. Avoid different types of the traps by building a cool army of your soldiers and fight against enemies. Controlling is easy using tap and drag based controls.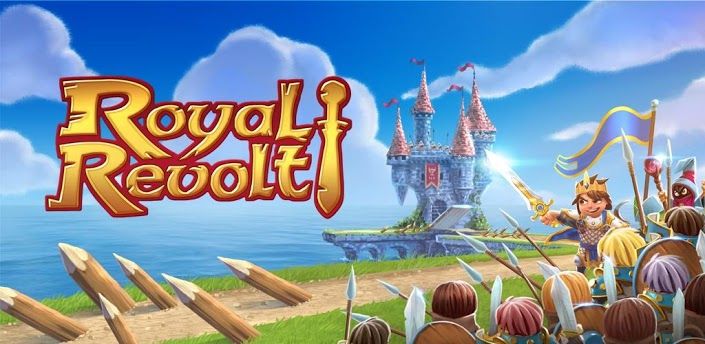 Tap on any solider and then replace it anywhere you want. There are additional powers for you to explore in this game as well as in-app purchases. As you will progress further in the game you will need to make better strategies to clear the levels. Game is totally free to download but you will need some additional upgrades via in-app purchases, if you will spend more time in the game than you might not need to spend extra on the upgrades.
Features of Royal Revolt free action game for iOS and Android devices –
Graphics of this game are in 3D and they do look great.
It is free to download for iOS and Android devices.
Controls are simple using tap and drag based controls.
You can upgrade your hero using the upgrades in the shop.
In app purchases are also there to progress faster in the game.
Updated version allows you to challenge friends in the game centre.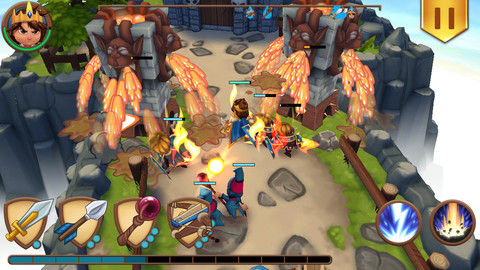 Conclusion
– Royal Revolt is a cool game featuring action and adventure based game play. You should totally check it out because its free for iOS and Android. Its game play and features are really pretty good.
Our Ratings – 4.7/5
Download Link – iOS || Android