Rock All Zombies is another new game for iOS devices featuring Zombies and all stuff. This game is developed by IBA Games and it is basically a tapping game in which you will find lots and lots of the Zombies to kill. There are three characters are there in this game named as Gipsy, Miss Q and Grunvald. These guys are practicing for their upcoming big rock show and then the story starts. The story line is surely pretty great of this game. The characters of the game don't have any special weapons other than their Guitars. So you will have to beat out the zombies using your guitars. You will find this game pretty hard to understand in the starting but once you will visit the help page you will find it pretty funny. The graphics of this game are in a cartoony style and lots of details are there with each character. Lets check out the other features of the game below.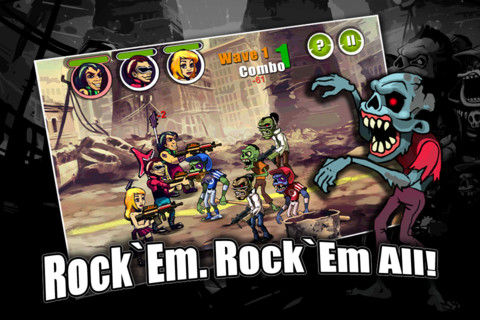 Features of Rock All Zombies free game for iOS –
– The graphics of this game are pretty good.
– Different types of levels and boss monsters are there to enjoy.
– It is free for iOS devices so you should totally try it out.
– Different upgrades are offered in the game.
– It offers action, strategy and rhythm games mixed in one.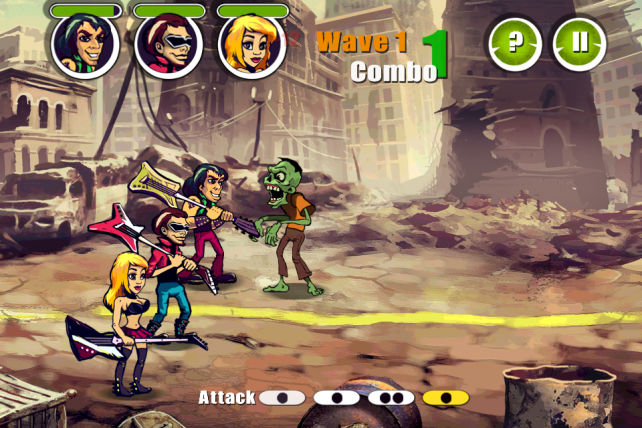 Conclusion
– Rock All Zombies is surely a different game than the other zombie games on the iTunes Store. As the game is free for iOS devices than you should totally get it and try it out on your device.
Our Ratings – 4/5
Download Link – Rock All Zombies Free.