Punch Quest is a free endless runner type game for iOS devices. It is developed by Rocketcat Games for iDevices. It is having kind of different game play than other endless runner games out there. Character in this game will run automatically and you will need to punch through different types of things. There will be different kinds of monsters in the game to kill and collect coins. Graphics of this game are kind of having a little retro style. It will remind you of the old style classic bit games. Details of the background and characters look pretty good.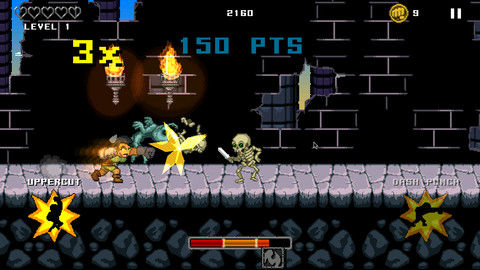 Music used in the background of the game is pretty enjoyable while punching around enemies. Controlling is really very easy with two buttons on the screen. One of the left will let you make a jumping punch and the right side button is for simple dash punch. Your goal will be to collect points as long as you can. Health bar is on the top of the screen. Whenever you will hit any obstacle, you will lose little health and losing it all will end the game.
Features of Punch Quest free endless runner game for iOS devices –
Graphics of Punch Quest game are in kind of retro style with lots of details.
It is an endless runner game.
Run as long as you can and collect points by killing enemies on your way.
You can buy different types of skills and stuff in the shop.
Use collected coins to buy upgrades.
In App purchases are also there to collect more coins.
It is a free to download and play game.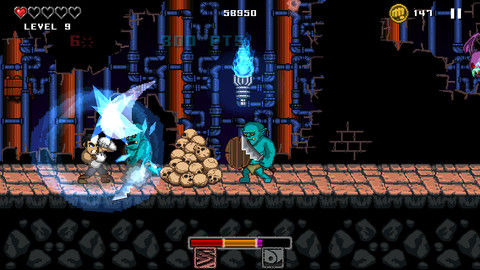 Conclusion
– Punch Quest is a good game for the fans of endless runner genre. It is totally free for iOS devices, so you should totally check it out once.
Our Ratings – 4/5
Download Link