Pudding Monsters is the latest game by the same guys who came up with Cut the Rope. Zeptolab's new game Pudding Monsters is a puzzle game with same beautiful graphics we have seen in Cut the Rope. This game is free to download for Android devices but iOS users will need to pay 99 cents. Animations used in the game are adorable for the pudding monsters as well as the sound effects. There are three different worlds in the game to explore with 75 levels. In each level your goal will be to help these puddings to become a bigger monster.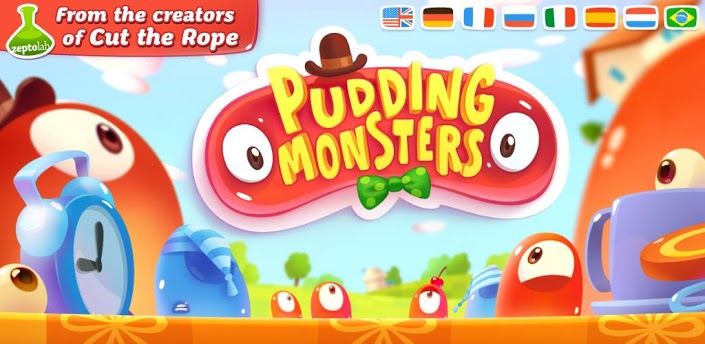 Controlling of the game is swipe based, you will be swiping these slippery puddings to the others to collide and become a bigger monster. On each level you will be having three stars to earn. To earn those stars you will need to place your bigger monsters covering them. There will be more levels for the game in future by the company. So over all Pudding Monsters is a cool game for all the players who love to solve puzzles.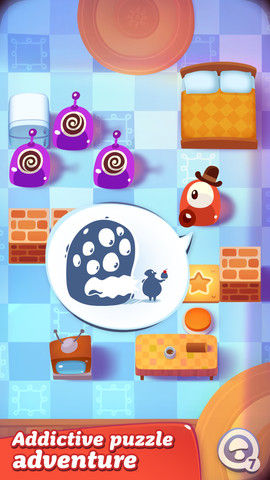 Features of Pudding Monsters free puzzle game for iOS & Android –
Graphics of this game are good and animations looks great.
Controlling is swipe based.
Sound effects used in the game are pretty good.
There are three worlds each with 24 levels in the game.
Total 74 levels available currently, more to come soon.
Different types of obstacles in each world.
Free for Android, paid for iOS.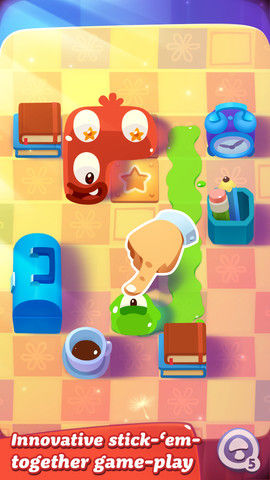 Conclusion
– If you loved Cut the Rope by Zeptolab then you should totally install Pudding Monsters on your device. It is having amazing puzzle based levels with lots of fun.
Our Ratings – 4.5/5
Download Links – iOS || Free Android