Probe the Humans is a new game for iOS devices and it is an endless runner game. This game is developed by GameResort LLC and its graphical adventure is pretty good. In this game you will have to run and run dodging different obstacles and abducting the farm dwellers. This game is surely one of the simplest endless runner games on iTunes Store but its graphics will drive you crazy. Your character in this game will be of an alien who is flying a UFO above the farms and also abducting anything you can. To score in the game you will need to get anything with UFO including the Animals, coins, people or anything else. So Probe the Humans offer a pretty great game play and you will find it really easy to control. The controls are really smooth and the main thing that we like in this game is its graphical adventure.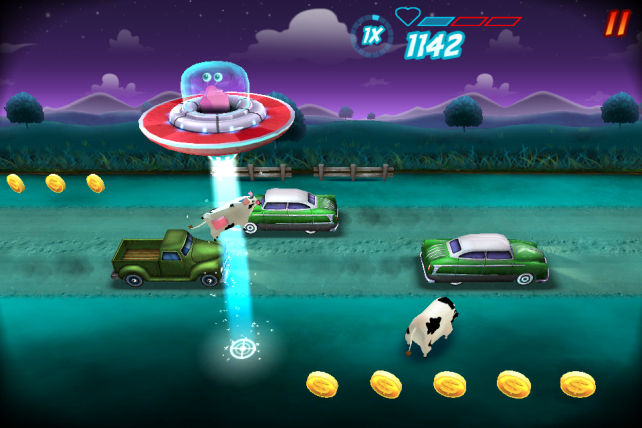 Features of Probe the Humans for iOS Devices –
– Graphics are really very good and enhances the game adventure.
– Its an endless runner game so you can go as far as you can go and score more points.
– Collect Humans and animals to score, avoid buildings and all.
– There are different UFOs are also there to unlock.
– There are different types of Upgrades and Power ups are also there.
– Controlling of the game is pretty smooth.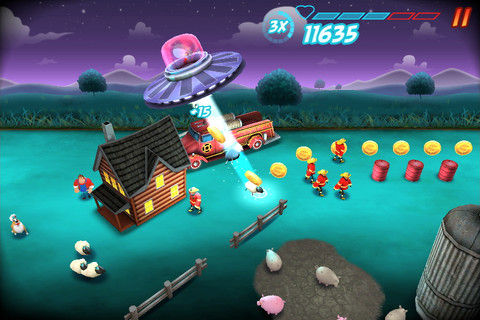 Conclusion – Probe the Humans is a free game for iOS devices and it gives you amazing game play. You should totally have it on your iDevice. Our Ratings – 5/5 Download Link – Probe the Humans iTunes Store.