Pocket Army is a new game for iOS devices in the castle defense category games. This game is developed by the Pine Entertainment for iOS devices. Castle defense games are getting a really better hype in the market because of the betterment in the games by the developers. Pocket Army is another game in this category but it is offering a different game play than the other castle defense games out there. In this game you will have to build an army of warriors to defeat the evil villains in this world. Developers of the castle defense games are really getting serious because they want to offer something different to their customers. So Pine Entertainment made a quite good game for you guys if you love castle defense games. Instead of just only building castles and turrets in this game you can actually send soldiers on the front line to fight with different enemies invading your place. Game play of this game is pretty different than other castle defense games out there because of new features and cool graphics.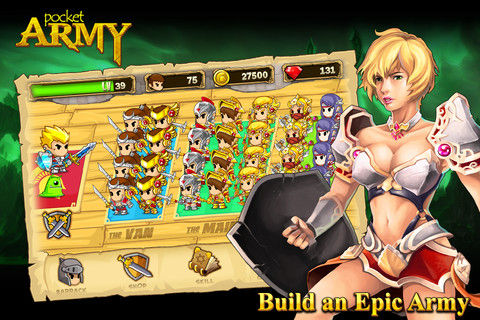 Features of Pocket Army free game for iOS –
– Graphics of this iOS game are pretty good and looks good on retina devices.
– Controlling of Pocket Army is similar to the other castle defense games out there.
– Sounds used in the game are good.
– There are 11 different types of soldiers are there to choose from.
– Its game scope is pretty wide with 150 levels in 6 different worlds.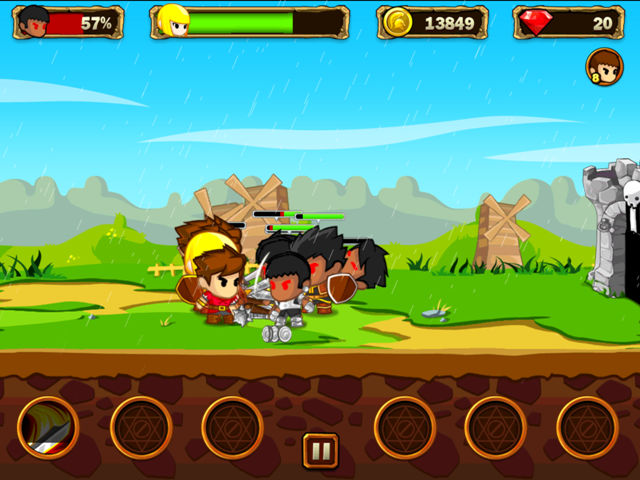 Conclusion – Pocket Army is a cool game for castle defense game lovers. If you really love these types of games then you should totally try it out as its free to download and play. Our Ratings – 4/5 Download Link – Pocket Army